Fredonia, AZ, Start Recyclops!
Get your $20 monthly subscription for easy weekly recycling pickups. Begin recycling in Fredonia with Recyclops.
Sign up now
Already a recyclops user?
Glass Recycling
Add glass recycling to your service.
Missed pickup?
Need help with your last pickup?  
Recycling Guidelines
Find out how to recycle right.

Bag your recyclables
No need to sort! Just bag all your clean recyclables in our recyclops bags.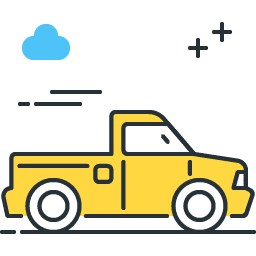 Place them on the curb
Put your bags out on your recycling pick-up day. We'll drive by and pick it up. 

We'll do the rest
Once we pick up your recyclables we'll take care of getting them recycled. 
Recyclops Subscriptions Service Offering
Monthly Subscription
+$10 one time setup fee

Weekly pickups

Plastic, aluminum, paper, cardboard & glass recycling
Annual Subscription
+$10 one time setup fee

Weekly pickups

Plastic, aluminum, paper, cardboard & glass recycling
What materials are recycled?
Plastic
Aluminium
Cardboard
Glass
Paper
How do I recycle?
Its easy! Once you're registered for service just follow our…
We accept all the same materials as Blue Sky Services. 
You will receive yellow and teal bags for your recycling.
Teal Recyclops bags are for plastic, cans, cardboard & paper.
No need to sort these recyclables.
Yellow Recyclops bags are for glass. 
Please wait to place out your glass bags until they're full. 
We will be unable to pick up recycling that isn't bagged.
*Using these bags helps keep recycling clean and helps protect Recyclops drivers from injury. Bags are especially important now during the pandemic to keep our driver's safe.  
Recyclops Pickup Schedule!
To the right you can see our pickup schedule for recycling in Fredonia.
Please be sure to click on the legend to see information. Also the following colors are for the following days:
Yellow: Mondays
Orange: Tuesdays
Purple: Wednesdays
Blue: Thursdays
We do pickups every week on the day that corresponds to each color zone. You can find what zone you fall under by clicking on the top right "enlarge" icon on the map to the right and typing in your address into the search bar. 
Sign up for Recycling in Fredonia with Recyclops
Get your monthly subscription for just $20. This includes weekly recycling pickups for plastic, cardboard, paper, cans & glass.