AT HOME RECYCLING IN Salina, Kansas. RECYCLOPS IS HERE!
Recycling pickups at your fingertips.
Get your monthly subscription, start recycling effortlessly. 
Sign up now
Services & pricing
Option to pay monthly, quarterly, semiannually, or annually
Standard + Glass
Plastic, aluminum, paper, glass, & cardboard recycling
click to view details
Every other week pickups
$10 one time setup fee
Bags included every month
Standard + Glass
Plastic, aluminum, paper, glass, & cardboard recycling
click to view details
Weekly pickups
$10 one time setup fee
Bags included every month
Bag your recyclables
No need to sort! Just bag all your clean recyclables in our recyclops bags.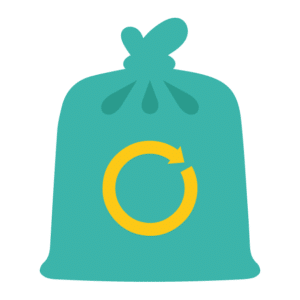 Place them on the curb
Put your bags out on your recycling pick-up day. We'll drive by and pick it up.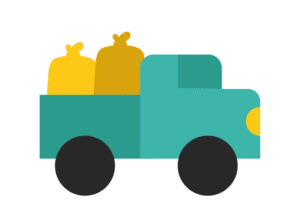 We'll do the rest
Once we pick up your recyclables we'll take care of getting them recycled.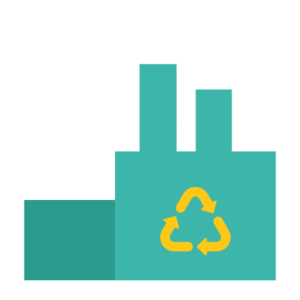 NEED EXTRA BAGS? WE'VE GOT YOU COVERED.
Already a recyclops user?
Missed pickup?
Need help with your last pickup?  
Recycling Guidelines
Find out how to recycle right.
Find Your Schedule
Find out when your you'll be picked up.
Pick up schedule
For current customers only. (Note: upon signup it may take 2-5 business days for your address to be added into our system. Please contact us if you are still experiencing issues after that time)
Enter your address below to see your pickup schedule and sign up for reminders!
Where does my recycling go?
Here at Recyclops, we want to make sure there's no confusion on where your recycling is headed. After your bags are picked up they are taken to a nearby recycling facility where they are emptied, sorted, and processed. Through Recyclops; waste that would normally end up in landfills is diverted and taken to a facility to be recycled instead!
Your Recycling Facility
Salina Recycling Center
125 W North St, Salina, KS 67401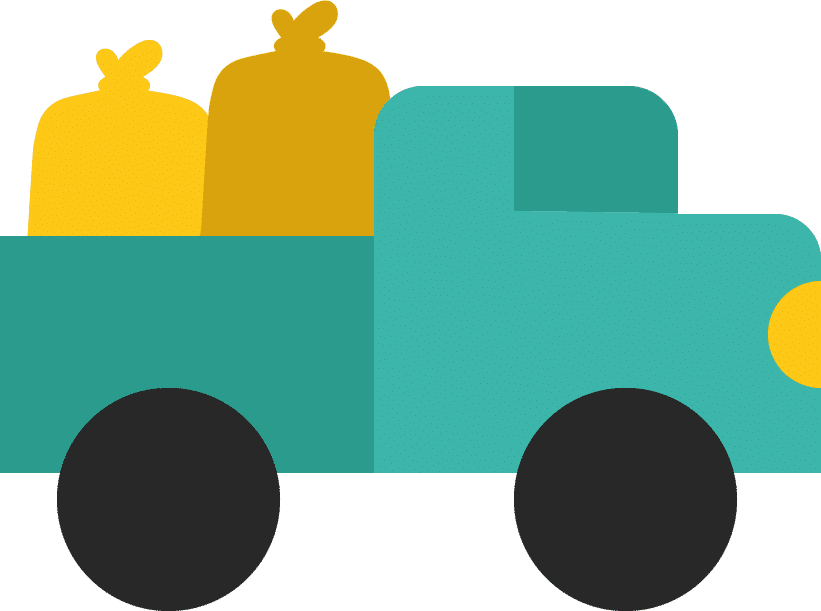 General Recycling Guidelines
Recyclops bags are for plastic, cans, small cardboard & paper.
Large cardboard does need to be bagged.  Please flatten and place under your bags.
No need to sort these recyclables.
We will be unable to pick up recycling that isn't bagged (other than large flattened cardboard).
*Using these bags helps keep recycling clean and helps protect Recyclops drivers from injury.
We accept:
Aluminum & steel (tin) beverage & food cans

Cardboard & pasteboard (flatten for better use of space)

Glass containers (all colors of food & beverage jars & bottles)

Magazines/catalogs, junk mail, office paper, books

Newspapers (including inserts)

Plastic beverage, food, & soap containers (plastics 1-7)

Shredded paper (must be bagged separately
See Salina Drive-thru Recycling Center website for more details.
We don't accept:
Aluminum Foil

Batteries

Bubble Wrap

Cigarettes

Fluids or aerosols of any kind

Hazardous chemical containers (motor oil, pesticides, etc.)

Greasy boxes or paper (pizza boxes)

Other glass (windshields or glass panes)

Other plastics not listed above

Paint cans

Plastic bags

Styrofoam and packaging "peanuts"

Tetra packs (juice box, almond milk, etc.)

Thin film plastics
WHEN IN DOUBT, THROW IT OUT.
Get your monthly/annual subscription
Sign up for Recyclops and get hassle-free recycling pick ups.