At home recycling is now available in Rutherford County!
Recycling pickups at your fingertips.
Get your monthly subscription, start recycling effortlessly. 
Proudly serving Murfreesboro, Smyrna, Lascassas, Rockvale, Christiana & La Vergne.
Sign up now
Bringing you the joy of recycling, wherever you are.
We make recycling easy so that you can focus on what really matters.
Basic Subscription
Plastic, aluminum, paper, & cardboard recycling
+$20 one time setup fee

Weekly pickups
Plus Subscription
Basic subscription + GLASS
+$20 one time setup fee

Weekly pickups

Glass
Basic Subscription
Plastic, aluminum, paper, & cardboard recycling
+$20 one time setup fee

Weekly pickups
Plus Subscription
Basic subscription + GLASS
+$20 one time setup fee

Weekly pickups

Glass
For more service (larger volume of recycling), there is an extra cart fee of $9/month. 
Please reach out to [email protected] to request an additional cart.
Bag your recyclables
No need to sort! Just bag all your clean recyclables in our recyclops bags.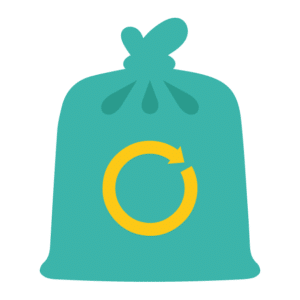 Place them on the curb
Put your bags out on your recycling pick-up day. We'll drive by and pick it up.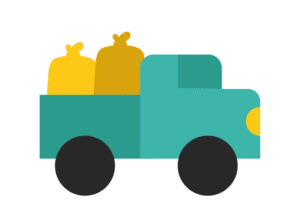 We'll do the rest
Once we pick up your recyclables we'll take care of getting them recycled.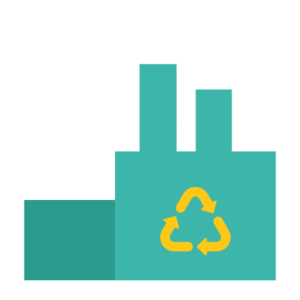 NEED EXTRA BAGS? WE'VE GOT YOU COVERED.
Already a recyclops user?
Glass Recycling
Add glass recycling to your service.
Missed pickup?
Need help with your last pickup?  
Recycling Guidelines
Find out how to recycle right.
Pick up schedule
For current customers only. (Note: upon signup it may take 2-5 business days for your address to be added into our system. Please contact us if you are still experiencing issues after that time)
Enter your address below to see your pickup schedule and sign up for reminders!
General Recycling Guidelines
One Bin is All You Need!

With our curbside program, you simply set your recyclables at the curb on recycling day and you're done. 

No need to sort these recyclables.

Please clean!

Rinsing your containers clean prior to placing them in your bin could make the difference between recyclable and trash. A rinsed clean soda bottle = recyclable. A soda bottle with coke still in it = trash/landfill.

Cardboard
Please make sure that all cardboard is completely broken down, and all styrofoam or packing materials is removed from the cardboard. It is okay to leave excess cardboard next to your bin as long as it is broken down. Breaking down cardboard at residences is not a part of our service. Because of this policy, it is possible that our drivers will leave behind any cardboard that is not broken down or that has styrofoam left inside.
Glass Recycling Guidelines
Glass needs to be completely separated, and left next to your recycling bin(s). It can be placed in another tote, a plastic bag, a reusable shopping bag, a bucket or anything that is easy to place it in. PLEASE DO NOT PLACE YOUR GLASS IN A CARDBOARD BOX.

Please remove all caps, corks, etc.
We accept:
Paper, cardboard, plastic bottles & containers, metal (empty cans & container)
We don't accept:
Styrofoam (Even if it has the recycling symbol printed on the styrofoam), motor oil, insecticides, plastic bags (please return to store), hazardous material containers, electronics, plastic sheets, tarps, or wraps. 

Food Items
Food cannot be recycled and items with food still in them get rejected by recycling centers, and sent to landfills. Food waste can contaminate multiple items in your bin causing even more items to become trash and go into the landfill. 

Common items found in recycling bins that will be left behind:
Paper plates with food residue
Plastic / cardboard food take out containers that have food left in them
Fast food bags with food left in them
Starbucks cups that still have beverage left in them
Styrofoam drink cups
Aluminum pans with food on them
Used napkins / paper towels from food waste
Soda bottles with soda or tobacco spit in them
Plastic/glass containers that still have food residue
Beer bottles with beer or cigarettes in them
Clothing items
Wood of all kinds, including Popsicle sticks
Q-tips
Excessive non recyclable items left in your container, could result in our drivers leaving it behind. If this happens, you will receive an email and a note on your container.
WHEN IN DOUBT, THROW IT OUT.
Get your monthly/annual subscription
Sign up for Recyclops and for hassle-free recycling pick ups.