At home recycling in Jefferson County, Tx. RECYCLOPS IS Here.
Recycling pickups at your fingertips.
Get your monthly subscription, start recycling effortlessly. Proudly Serving Beaumont, Groves, Nederland, Port Arthur, Port Neches, & the Surrounding Areas.
Sign up now
Services & pricing
Option to pay monthly, quarterly, semiannually, or annually
Standard Pickups
Plastic, aluminum, paper, & cardboard recycling
Standard + Glass
Plastic, aluminum, paper, glass, & cardboard recycling
click to view details
Every other week pickups
$10 setup fee
Bags included every month
Bag your recyclables
No need to sort! Just bag all your clean recyclables in our recyclops bags.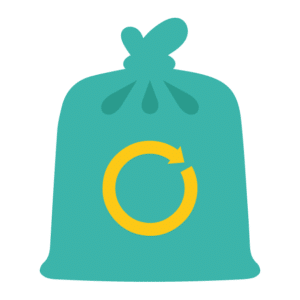 Place them on the curb
Put your bags out on your recycling pick-up day. We'll drive by and pick it up.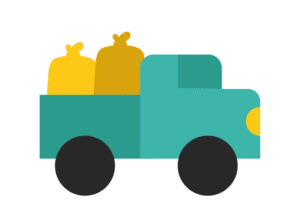 We'll do the rest
Once we pick up your recyclables we'll take care of getting them recycled.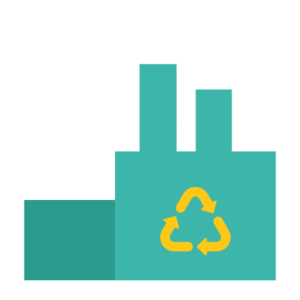 NEED EXTRA BAGS? WE'VE GOT YOU COVERED.
Already a recyclops user?
Glass Recycling
Add glass to your service.
Missed pickup?
Need help with your last pickup?
Find Your Schedule
Find out when you'll be picked up.
Pick up schedule
For current customers only. (Note: upon signup it may take 2-5 business days for your address to be added into our system. Please contact us if you are still experiencing issues after that time)
Enter your address below to see your pickup schedule and sign up for reminders!
General Recycling Guidelines
You will receive yellow and teal bags for your recycling.
Teal Recyclops bags are for plastic, cans, cardboard & paper.
No need to sort these recyclables.
Yellow Recyclops bags are for glass.
Please wait to place out your glass bags until they're full.
We will be unable to pick up recycling that isn't bagged.
*Using these bags helps keep recycling clean and helps protect Recyclops drivers from injury. Bags are especially important now during the pandemic to keep our drivers safe.
Glass Recycling Guidelines
Only accepted for those who have added glass to their service

We provide you with twelve yellow Recyclops glass bags and we will replenish these in May each year. 

You may set out more than one bag per month but once you use up your initial 12 bags you would need to purchase additional service

You may set out your glass bag any pickup day you like

Additional glass service (more bags) can be purchased for 50% of standard glass service times 12

Please remove all caps, corks, etc.
We accept:
Paper, cardboard, plastic bottles & containers, metal (empty cans & container)
We don't accept:
Styrofoam, motor oil, insecticides, plastic bags (please return to store), hazardous material containers, electronics, plastic sheets, tarps, or wraps.
WHEN IN DOUBT, THROW IT OUT!
Get your At Home Recycling subscription
Sign up for Recyclops and get hassle-free recycling pick ups.