Understanding Recycling Contamination.
Learn more about what recycling contamination is and why it's impact can be so negative.
At Recyclops, we are committed to following our core values in everything we do. It's important that our customers feel they understand our entire recycling process and the value that we bring as an organization.
The recycling industry and the overall recycling process as a whole can be overwhelming. This especially occurs when customers learn that the recycling process can come with issues when materials are sent in that contain contaminants. Learning what Recycling Contamination is, and how it occurs is critical to understanding the recycling process as a whole.
This blog post will go into what recycling contamination is, and how it occurs not only for Recyclops, but the recycling industry as a whole.
What Is Recycling Contamination?
As defined by the University of Michigan, "Contamination occurs in recycling when non-recyclables are placed in recycling.". This seems like a rather simple concept until you learn the depth of what non-recyclables actually can be. Contaminants can be anything from the wrong type of plastic, to food waste.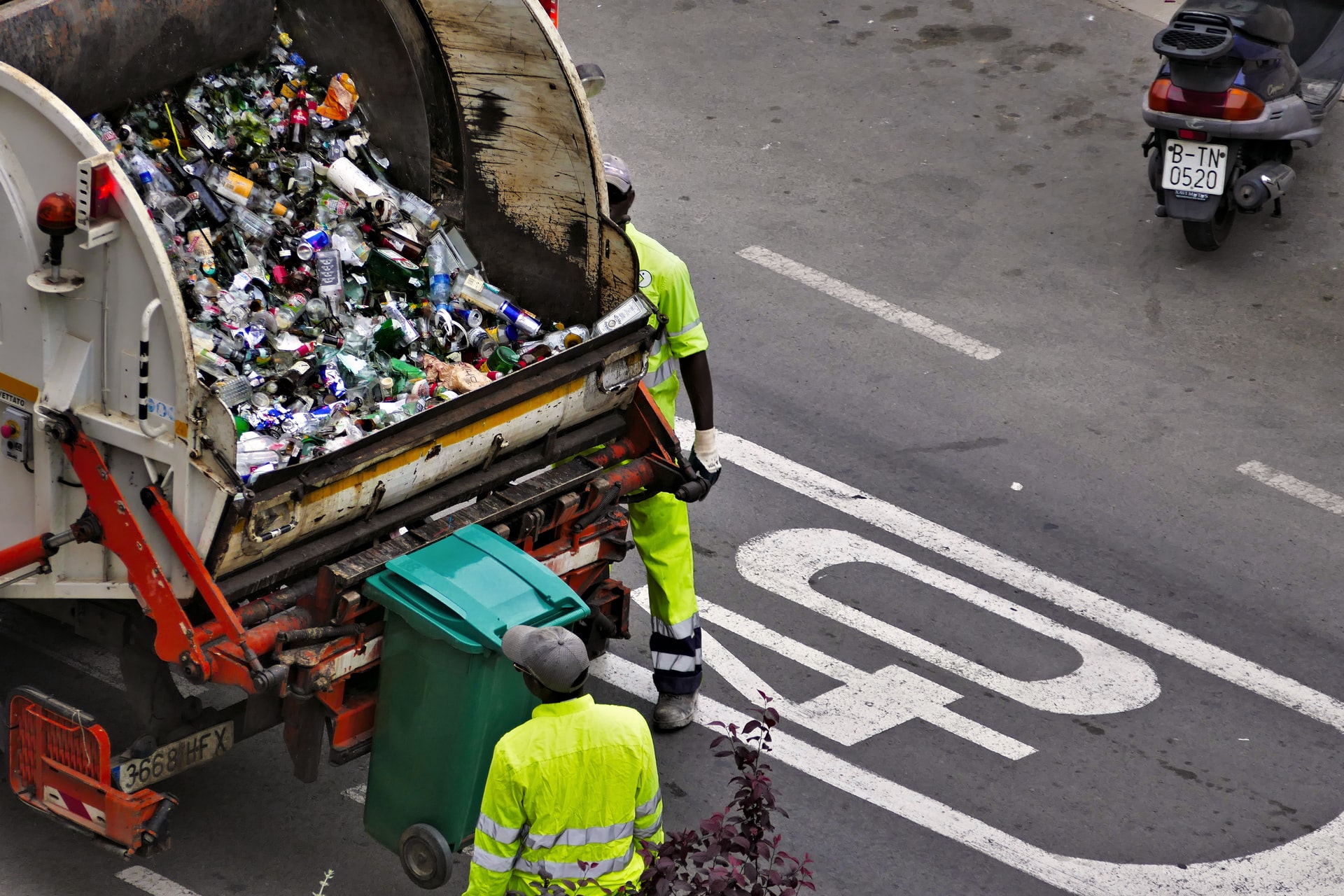 Depending on your location, what is considered recyclable and non-recyclable can change. This adds an extra layer of difficulty when it comes to learning what to put in your bin or bag.
Recyclops makes it simple to understand what can and cannot be recycled. All you need to do is find your location and read the recycling guidelines. Our guidelines make it easy to understand what your Recyclops service can take, even providing the proper recycling symbols for your different plastics.
How Does Recycling Contamination Happen?
According to our research, the average municipality sees a recycling contamination rate of at least 19 – 40% generally. However, according to the Environmental Protection Agency (EPA), one in every four recycling items collected is contaminated. This creates vast negative impacts on the environment, as well as the recycling industry.
The main contributor to the creation of recycling contamination comes in the form of a lack of recycling education. Those just trying to recycle may put the wrong type of plastic in their bag or even material containing some leftover food waste. While this may seem like a small issue, the systems in place to recycle accepted materials cannot handle these contaminants.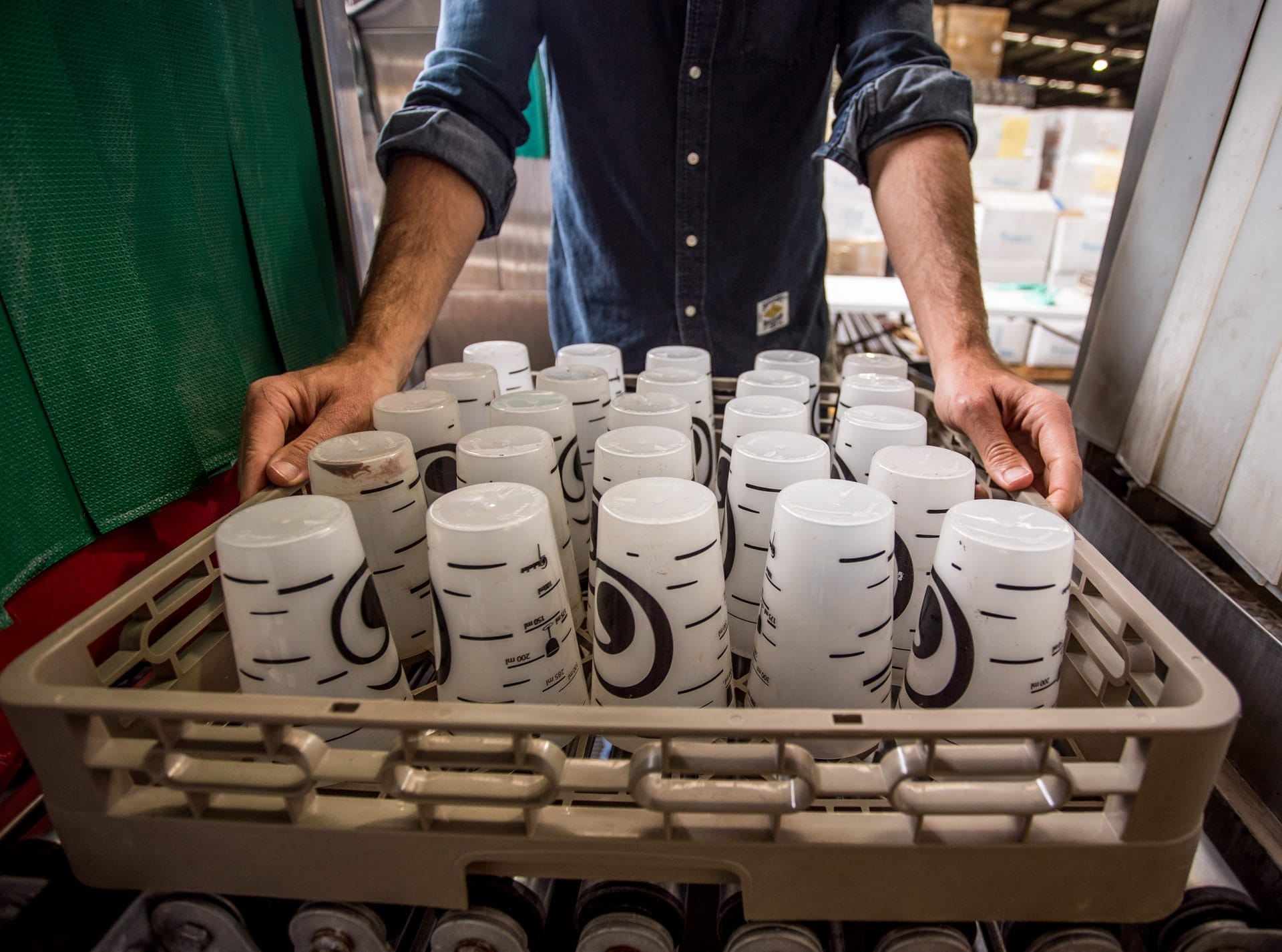 The recycling industry can be hard to understand at times and many just don't have the time to learn everything that's needed. That's why at Recyclops, transparency is one of our most important core values. The better our customers can understand everything we do, the more positive impact we can create.
Compared to the average municipalities contamination rate of 19-40%, Recyclops has an average of just 5 – 8%. Customers are easily able to read what is and isn't accepted in their area of service. However, our goal is to have as little contamination as possible. Some of the most common contaminants in our collected recycling are:
Plastic packaging (see your location page for more information).
Styrofoam
Food waste
Diapers
The Impact of Recycling Contamination.
Recycling contamination creates vast negative impacts on the environment, as well as the recycling industry. According to the EPA, as much as 25% of all recycling is contaminated and cannot be recycled. For many, learning that their recycling is contaminated and will not be recycled can be frustrating. This creates friction between customers and recycling companies and decreases recycling involvement.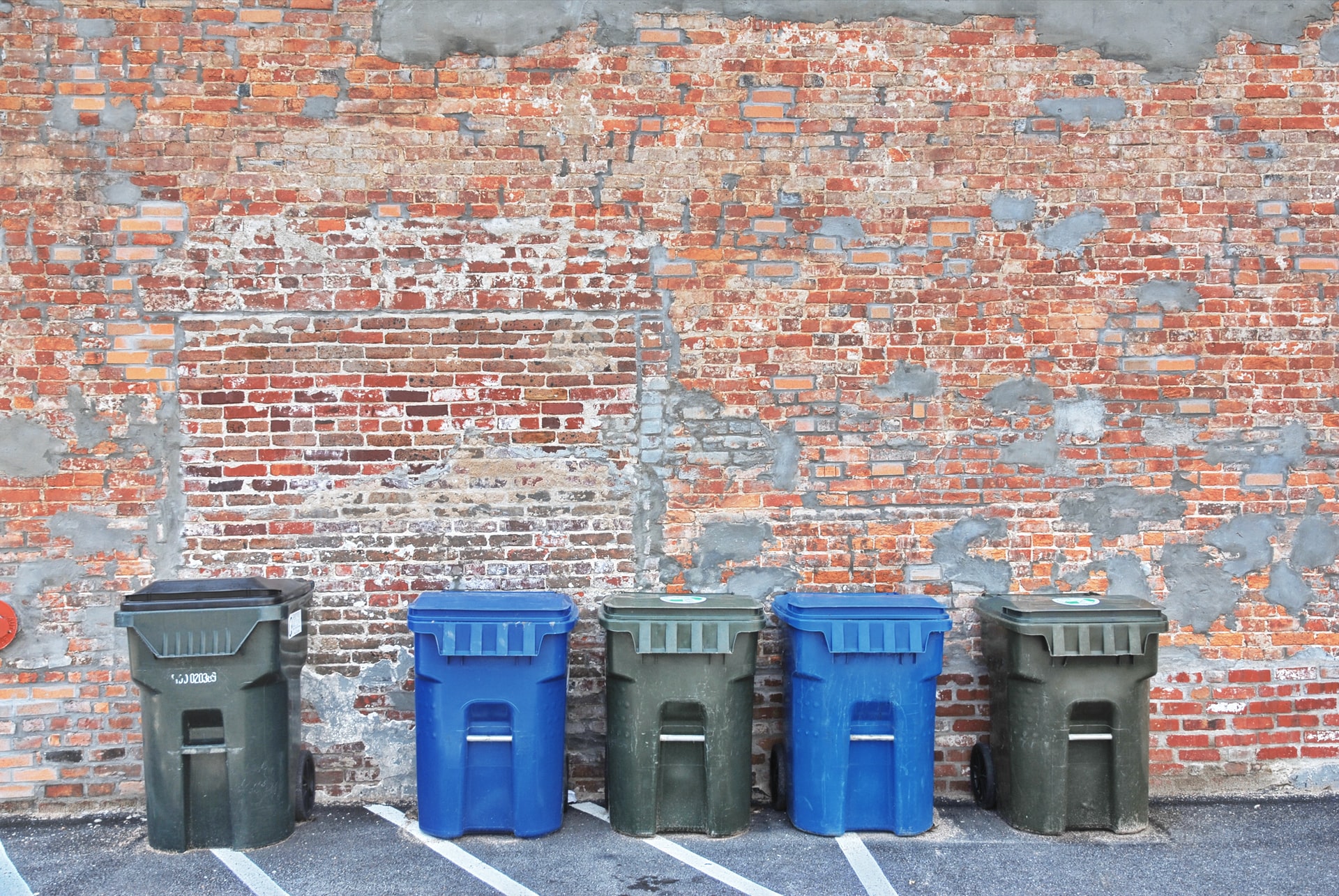 Additionally, companies don't have many options for disposing of contaminated materials either. In most cases, contaminated materials will have to be sent to a local landfill. Contaminants can also be burned, however, this can create pollutants to enter the air, still negatively affecting the environment. With few options for contaminated materials to be reused or recycled, it's critical for all in the recycling process, customers and businesses alike, to decrease the amount of contamination occurring.
How Recyclops Combats Recycling Contamination.
Recyclops is constantly working to give all access to convenient recycling, no matter where they live. As we work to give more people around the United States access to recycling, combatting contamination remains at the forefront.
While we work to be transparent and give our customers easy access to recycling guidelines and education, there's always more that can be done. Recyclops is working to build and maintain partnerships to ensure common contaminants are removed entirely.
A key example of this comes from the partnership between Recyclops and Dyper. Dyper creates and offers compostable diapers for its customers. This eliminates the potential contaminant from the recycling process as well as ensures that the material stays out of the landfill. Additionally, this partnership makes Recyclops responsible for collecting the used diapers as part of the REDYPER program.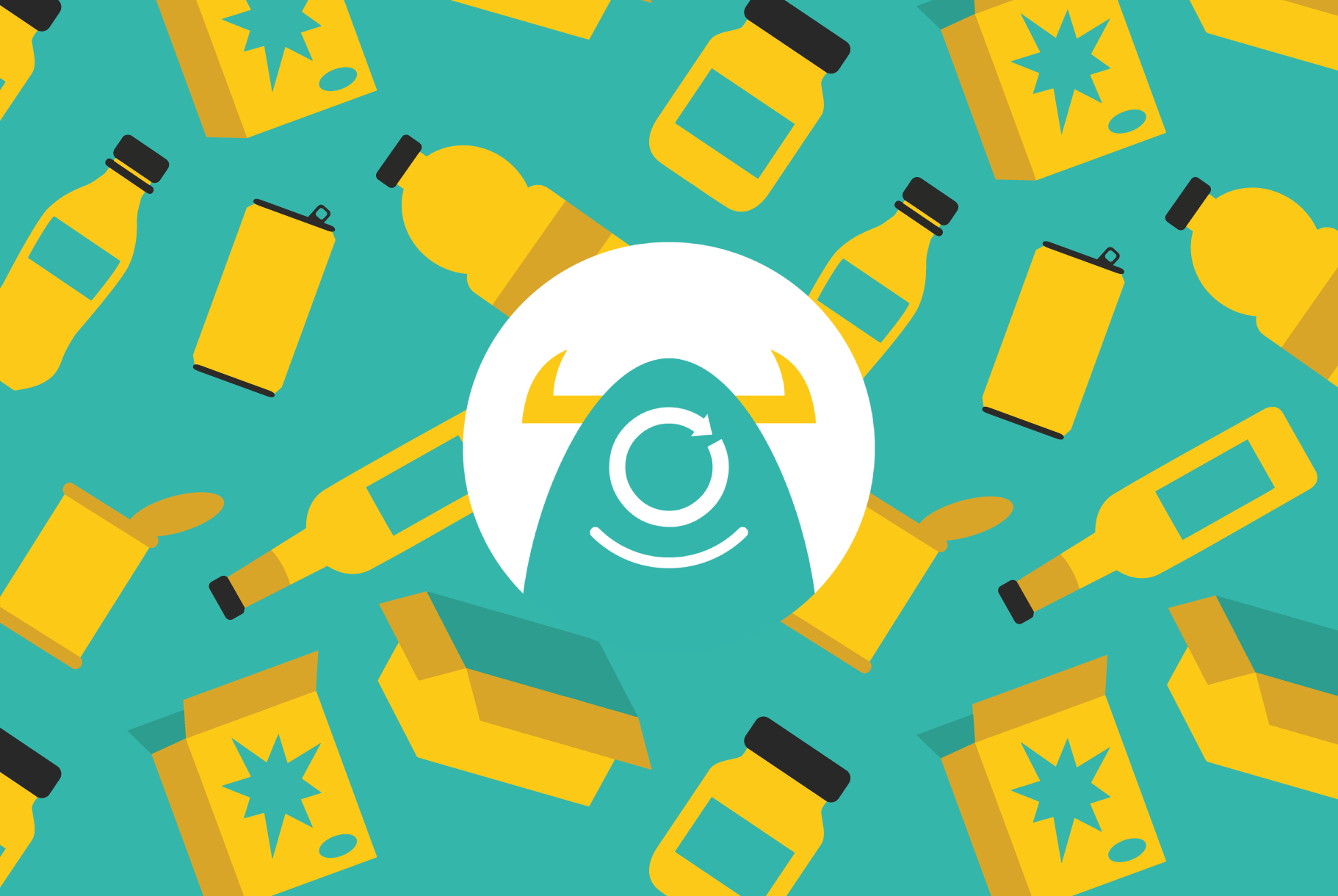 In some cases, Recyclops can send contaminated or non-accepted plastics to be reused as a material in concrete production. While the plastic won't be used for the same purpose, this eliminates the plastic from being sent to a landfill.
Through partnerships like this as well as Dyper, we hope to decrease the contamination amount each year to the best of our ability. However, by learning more about what you can and cannot recycle, you can drastically help us in this mission.
Start Recycling with Recyclops.
Our team at Recyclops makes it easy to recycle today straight from the convenience of your home. With our service, you know that your recyclables are going to a designated recycling facility and not a landfill. Learn more about where your recycling goes here. 
Depending on your location, recycling is as easy as putting all your materials in one or more bags (depending on how many you have) and putting them right on your doorstep or curbside. Your local Recyclops driver will be there to pick up your materials and ensure they arrive at the destination. And don't worry about making space for another bin, Recyclops bags or carts come with all our services and pickups come at your convenience. 
We want to make recycling easy and simple, and that starts with recycling on your schedule. 
Check Out Our Other Posts.