Why Plastic Clamshells Don't Belong in Your Recycling Bag.
Learn more about why certain types of plastic can lead to recycling contamination in your bag.
The recycling industry can be complicated at first glance. Depending on your location throughout the United States, what can and cannot be recycled changes. This can lead to some people feeling overwhelmed when it comes to what goes into their recycling bag.
At Recyclops, we want to make it as easy as possible for you to start recycling effortlessly. That starts with educating our customers on recycling and the different ways materials can be recycled throughout the country.
One of the most common, yet complicated materials when it comes to recycling is plastic. Many assume that all plastics can be recycled, no matter what type, shape, or size. Unfortunately, that's just not the case. Depending on the type of plastic and the manufacturing process, plastics may be recycling contaminates.
What Is Recycling Contamination?
Recycling contamination is a large issue within the recycling industry as a whole. Many materials and items collected during the recycling process can end up becoming recycling contamination. Additionally, many of the contaminates would seem like something that could normally be recycled from the surface.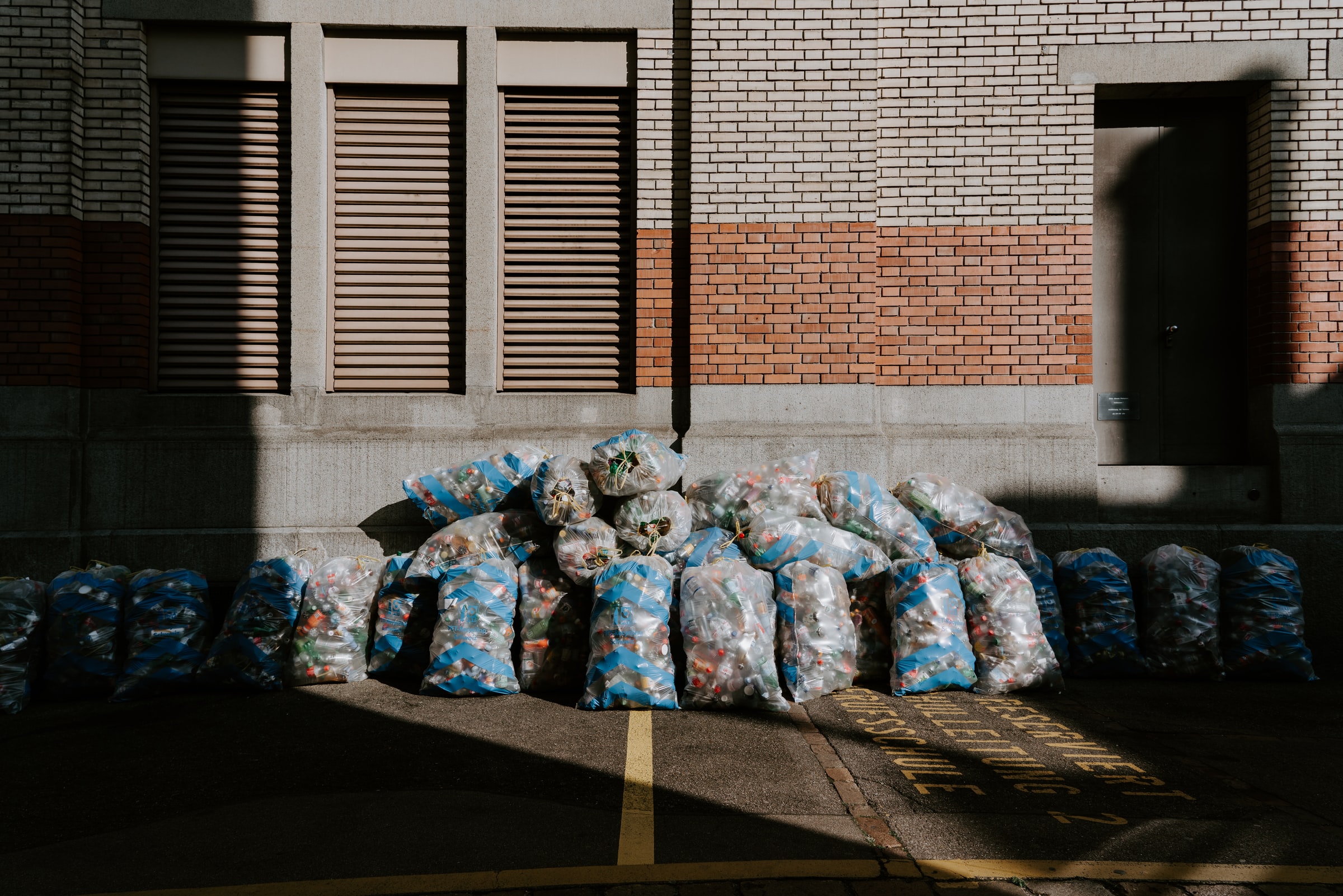 According to the Environmental Protection Agency (EPA), one in every four recycling items collected is contaminated. This on average makes the recycling contamination rate between 19 – 40% for municipalities across the United States.
Lack of recycling education is a contributing factor to the creation of all this contaminated recycling. However, with just a little bit of time and effort, you can stop stressing about contamination and recycle with a clear conscience.
Contamination Through Plastic Packaging:
In Europe, plastic packaging accounts for 59% of all plastic waste by weight. In the United States that is likely closer to 65%. The global packaging industry is growing at 5.6% per year with a $700-billion-a-year market value. Plastics account for one-third of this, making packaging the largest single market for U.S. plastics.
In most cases, plastic packaging is made using "low-melt" #1 or polystyrene plastic. The most common packaging types are used for food items like solo cups, to-go containers, takeout containers, to-go lids, plastic straws, plastic plates, and plastic bowls.
Learn more about what the different plastic recycling symbols mean on our blog here.
With these products being closely used with food, this adds to the difficulty of preventing recycling contamination. Food waste and oils are some of the largest contributors to the contamination of plastic. In most cases, one single piece of plastic packaging containing food or oil contamination can ruin an entire batch of recyclable material.
Why Can't Plastic Clamshells Be Recycled Normally?
Most recycling facilities don't accept cups or clamshell containers because they flatten easily when crushed and machines can't correctly sort them out. In most cases due to the material, they will be sorted into paper, ruining the chances of correct recycling.
Additionally, since plastic clamshells are used throughout the restaurant industry for take-out containers, they often contain labels or stickers that can contaminate other materials. Plastic clamshells also melt at a different temperature than other plastics which can create ash that can ruin an entire batch of good plastic.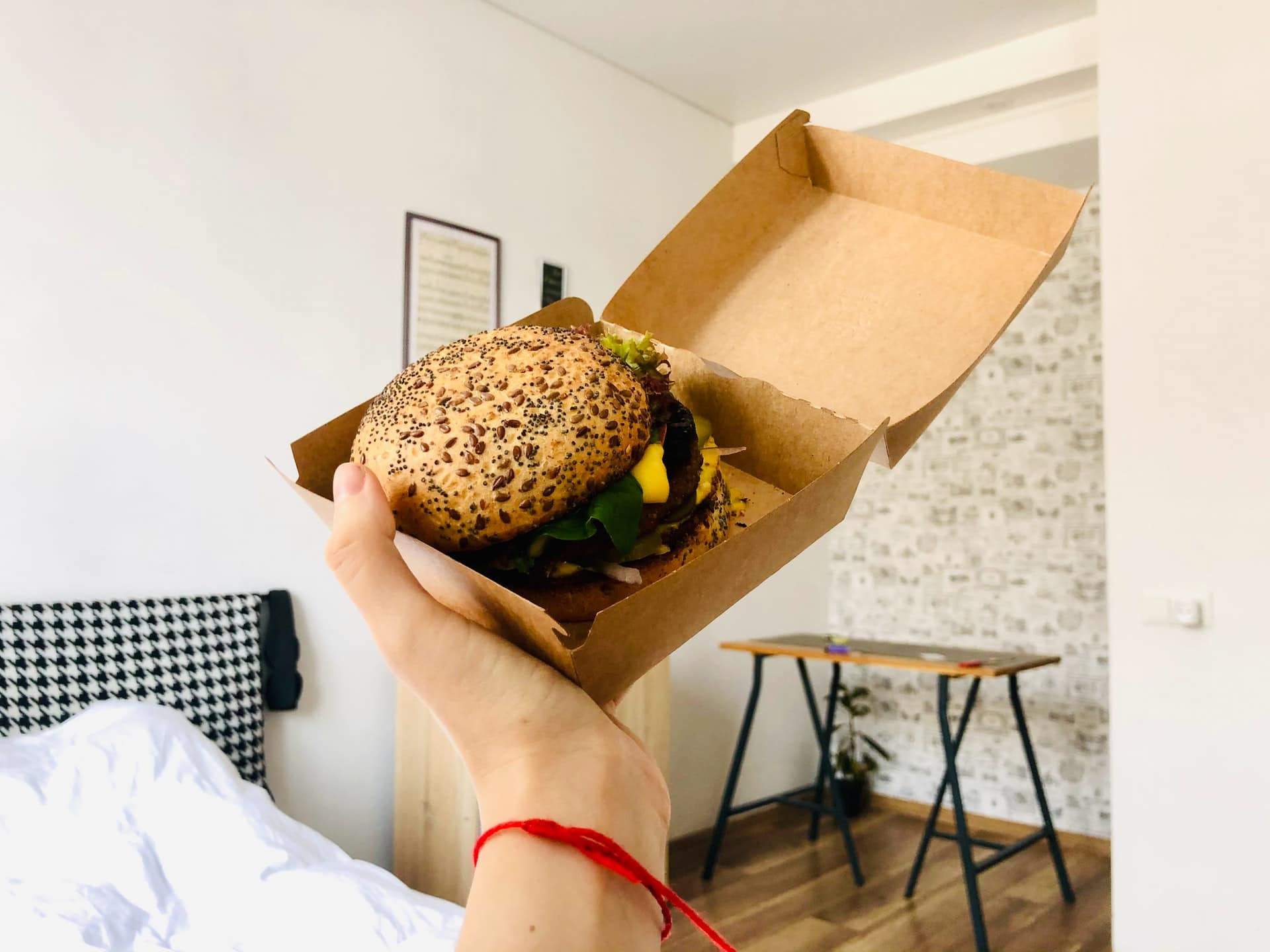 Many packaging manufacturers are now looking to switch materials to ensure that their products can be recycled or composted. An example of this could be seen with the rise in popularity of paper straws and takeout containers. While the same can be said for food contamination, regardless of material, using paper would increase the chances of the material being recycled or composted in the long run.
Paper containers can be recycled but if they are soiled with food residue, rather than being thrown in a landfill they can be composted instead.
Start Recycling with Recyclops.
Our team at Recyclops makes it easy to recycle today straight from the convenience of your home. With our service, you know that your recyclables are going to a designated recycling facility and not a landfill. Learn more about where your recycling goes here. 
Depending on your location, recycling is as easy as putting all your materials in one or more bags (depending on how many you have) and putting them right on your doorstep or curbside. Your local Recyclops driver will be there to pick up your materials and ensure they arrive at the destination. And don't worry about making space for another bin, Recyclops bags or carts come with all our services and pickups come at your convenience. 
Download the Recyclops App Today!

We want to make recycling easy and simple, and that starts with recycling on your schedule. Download the Recyclops app today to find your pick-up schedule and more.
Check Out Our Other Posts.