Why We Use Plastic

 
It's easy to assume that using plastic is always bad for the environment in the end. The nice thing is, thats actually not the case.
Learn more about how we use plastic below:
Plastic Isn't Always The Bad Guy.
It's easy to assume that using plastic is always bad for the environment in the end. The nice thing is, thats actually not the case. The plastic itself isn't always the bad guy, in fact; it's how you use plastic and how it's made that means the difference.
As we increase our service and the ability to be green through recycling, we want to educate our customers on how to use plastic the right way, but also why we at Recyclops use plastic in our everyday operations. 
So, why do we use plastic and how is it actually better for the environment? 
At Recyclops, our continued mission is to provide access to affordable recycling to all, regardless of where people live. We believe that recycling and sustainable options should be accessible to everyone and we constantly aim to be as environmentally friendly as possible in everything we do. 
With these goals in mind, it's important to be transparent in our operations, so we can better serve our customers and the communities in which we operate. One of the ways we are doing this is by explaining our use of plastic bags. Recyclops bags are used for a variety of reasons to ensure the convenience of our service.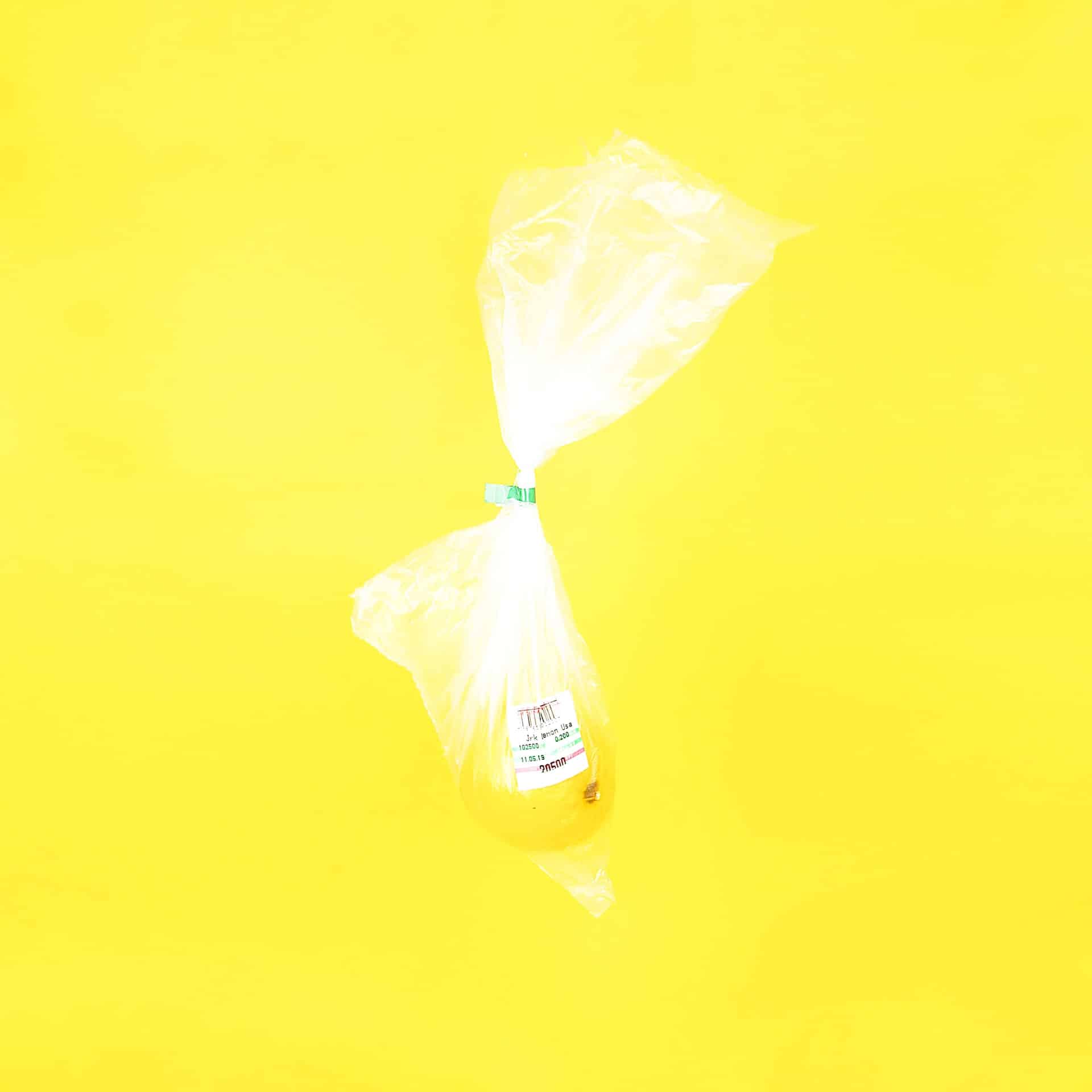 So Why Do We Use Plastic Bags?
5x less CO2 emissions:
Bags enable us to do pickups using smaller vehicles which in turn greatly decreases our carbon footprint and the CO2 being created directly in your community by at least 5x. We use less fuel and other fluids and do less road damage than traditional garbage trucks.
Decreased recycling contamination:
This method also results in less contaminated recycling. Our drivers manually pick up the recycling and report back when things are in there that shouldn't be. Bags also stop the spread of contamination because it's contained in a single bag. 
When using a garbage truck, one very contaminated bin can ruin an entire load of good recycling as the load compacts in the truck and contamination spreads. It's also important to know that there is less plastic in the lifecycle of bag use than in cart use.
In Summary, 
1) Bags enable us to use smaller, lighter, more fuel-efficient vehicles to do pickups that emit far less CO2 than garbage trucks and cause less damage to city streets.
2) Bags limit contamination to within the bag itself, helping to ensure recycling stays clean and recyclable.
While that might make sense, you might still be wondering, Plastic bags aren't recyclable (and are generally horrible), right?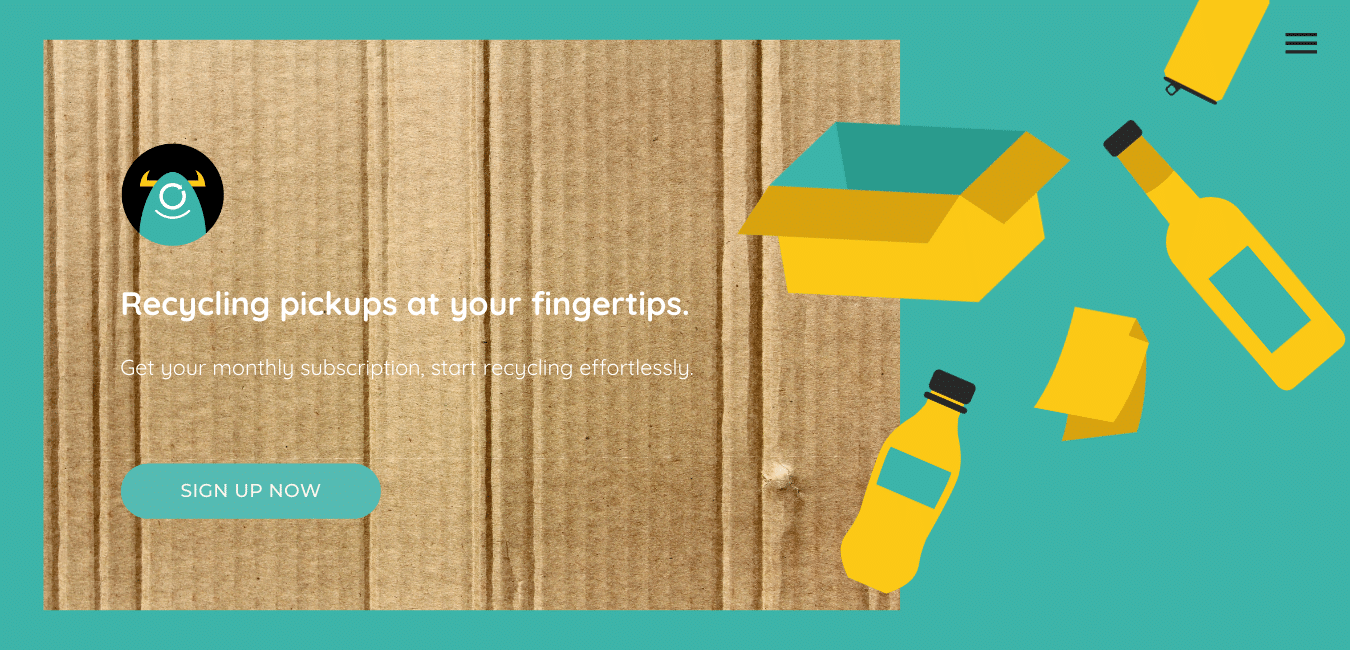 How We Use Environmentally-Conscious Plastic.
While many forms of plastic bags are not, in fact, recyclable, our bags are made of LDPE (Low-Density Polyethylene) an extremely recyclable plastic and are easily recognizable, so there's no guessing or mixing of different plastic bag materials for the recycling facility.
But why not use compostable or biodegradable plastic?
Biodegradable bags are only biodegradable under certain conditions and in nearly all cases end up in a landfill, only biodegrading after hundreds of years (similar to their non-biodegradable counterparts). Additionally, biodegradable bags are not recyclable.
Start Recycling With Recyclops.
Our team at Recyclops makes it easy to recycle today straight from the convenience of your home. With our service, you know that your recyclables are going to a designated recycling facility and not a landfill. Learn more about where your recycling goes here. 
Depending on your location, recycling is as easy as putting all your materials in one or more bags (depending on how many you have) and putting them right on your doorstep or curbside. Your local Recyclops driver will be there to pick up your materials and ensure they arrive at the destination. And don't worry about making space for another bin, Recyclops bags or carts come with all our services and pickups come at your convenience. 
We want to make recycling easy and simple, and that starts with recycling on your schedule. 
We aim to make a sustainable lifestyle accessible and affordable to all, and that starts with understanding how you can make that happen. For questions related to our service please check out our website for frequently asked questions, and to contact us. 
Recyclops continues to expand its service offerings throughout the United States. Check out our locations as well as frequently asked questions for further information. 
Like what you see? Check out more posts on the Recyclops Blog. 
Share Your Story! 
Check out our Facebook or Instagram and tell us why Recycling is important to you and your community! 
If you have ANY questions, please don't hesitate to contact us!
Does Recyclops not operate in your location yet? Request for us to launch where you are!