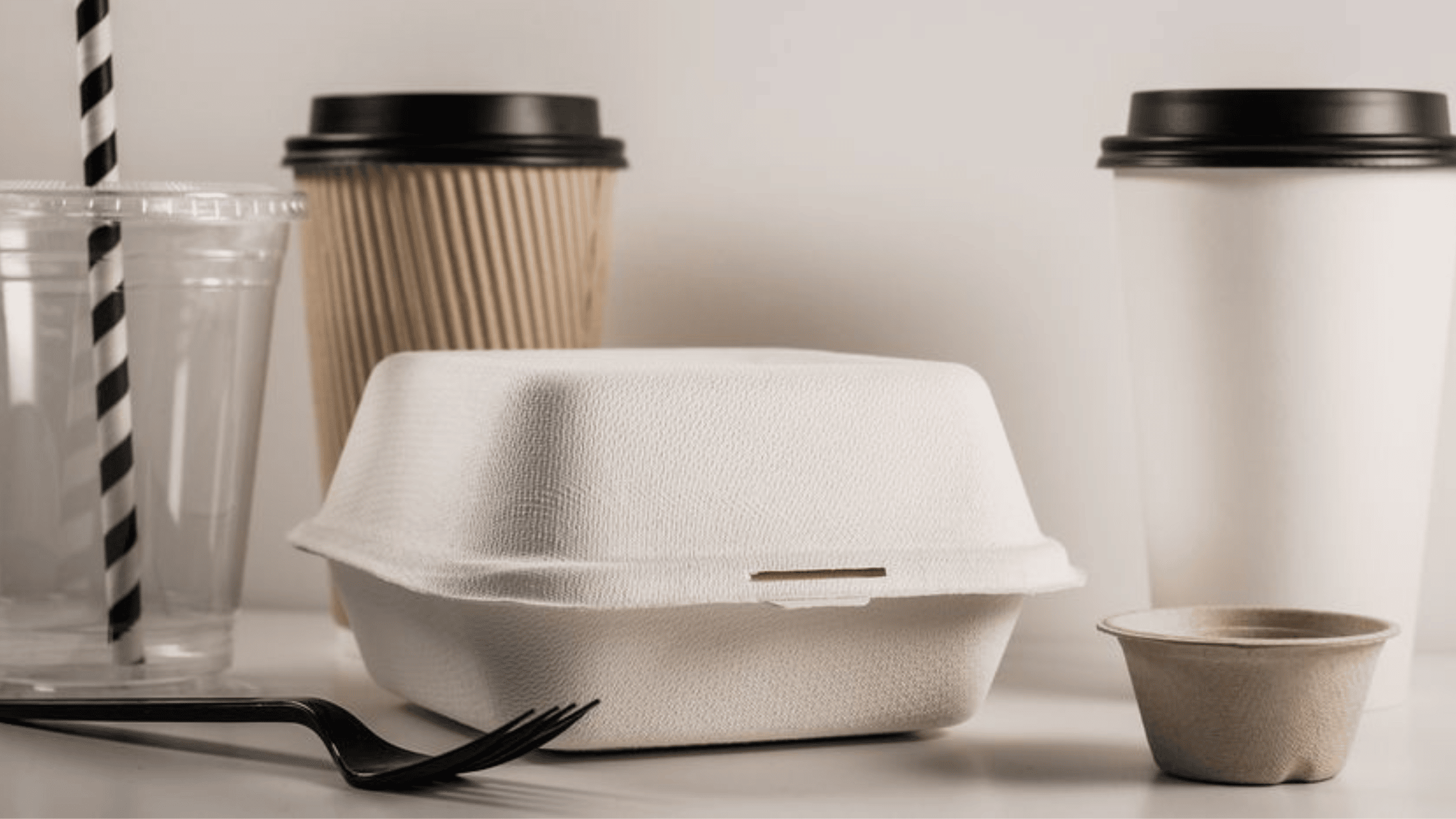 Update: Some areas may accept different items. Please check for acceptable items in your community by checking your locations landing page here: https://recyclops.com/locations/.
One of the top concerns we get from our customers at Recyclops is identifying common items that cannot be recycled. We know the importance of recycling and how we can make an impact on our community and the world we live in, but sometimes you may find it challenging to distinguish the difference between recyclables vs non-recyclable items.
If you're new to Recyclops, new to recycling or even just need a refresher, we're here to help! We've put together a list of common items that shouldn't go in your recycling bin because they aren't accepted at your local recycling sorting facility. 

That old pizza box you just shoved in your recycling bin may be made of cardboard and it might even have a recycling logo on it, but that doesn't mean it belongs in the bin. This is because old pizza boxes, like so many other used products, get dirty during their lifetime and lose their recycling qualities. Contaminants like grease and glue will actually disrupt the processes needed to extract raw materials and ruin an entire batch. It's sad, but often this results in sanitary workers tossing entire loads of recycling into the trash when they find a single.

Most lids and caps on sports bottles,  water bottles, soda bottles, detergent bottles, and similar containers are made from polypropylene, also known as plastic #5, and typically can't be recycled.
Styrofoam and polystyrene containers

Styrofoam and polystyrene containers are considered hard to recycle items on our list which can include  (egg cartons, fast food take-out boxes, coffee cups, and the like).  Unfortunately, they don't biodegrade in landfills. Many restaurant chains have shifted away from styrofoam and polystyrene packaging, and homeowners should consider doing the same.

They can jam up the recycling equipment. Instead try dropping them off at your local dry cleaners.

These are not made out of recyclable materials. Consider donating your unwanted dishware to a local charity or thrift store.
Some plastic bags and plastic wrap

We all use plastic bags when we go to the grocery store or out shopping right? Sadly,  I know this one hurts because we were taught as kids we could recycle them, but the truth is  plastic wrap CANNOT be accepted because the lightweight material clogs, tangles and can destroy machinery in our recycling centers. In  this case I would recommend bringing your own recyclable or reusable bags for grocery shopping and when you're out at a department store or mall. 
Unused and expired medicines

Medications are another recycling NO. Be sure you are not giving out expired medicines to free clinics (they have strict rules about what types of medicines are acceptable), family or friends. .. Your best bet is finding a CVS drop box near you, and safely disposing of prescription and over-the-counter drugs.
Other Hard-to-Recycle Items
Garden hoses

Sewing needles

Bowling balls

Food or food-soiled paper

Propane tanks or cylinders

Aerosol cans that aren't empty
If you're in the Salt Lake City area, Recyclops has a program for your hard-to-recycle items called Recyclops+!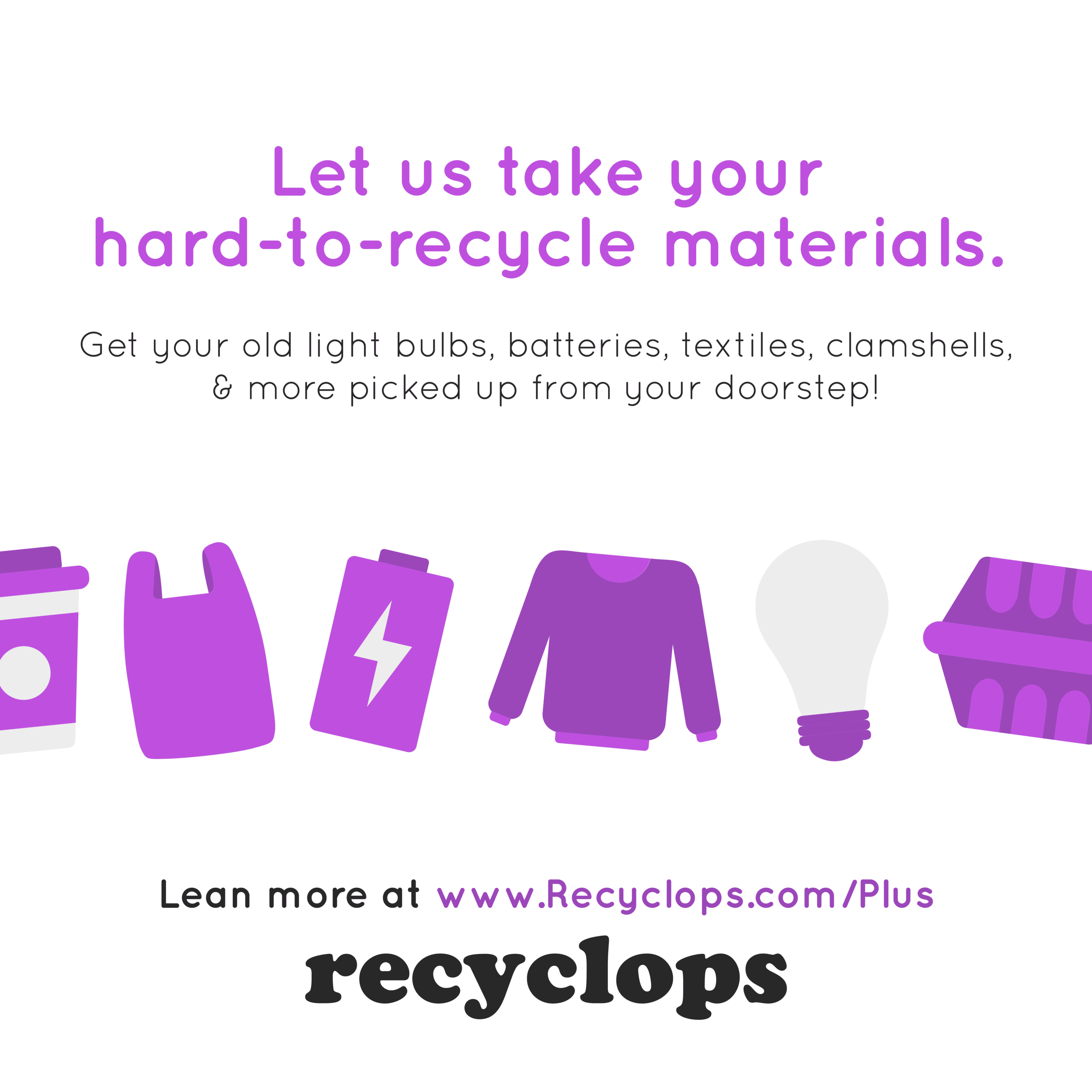 Start Recycling with Recyclops+
Check Out Our Other Posts.