Your Guide for Recycling Plastic Bags.
Learn more about the best ways you can start recycling plastic bags today. 
At Recyclops, we are committed to educating our customers about what can and cannot be recycled. This can be a confusing topic, especially when faced with plastics. When recycling, you probably think of throwing plastics in your recycling bin or bag.
While some plastics are easy to recycle, such as plastic bottles, jars, and jugs, other plastics may seem recyclable, but in fact, aren't. It may come as a surprise that plastic grocery bags are not accepted in most cases for recycling pick-ups. This is due to several reasons that will be discussed in this blog post.
Before looking at the specifics of recycling plastic bags, it is important to understand how plastics and recycling work in the United States.
How Much Plastic Is Recycled Each Year?
According to the Environmental Protection Agency (EPA), the overall amount of recycled plastics is three million tons for an 8.7% recycling rate in 2018. However, depending on the type of plastic being recycled, the percentage can significantly increase. The recycling rate of PET bottles and jars was 29.1% in 2018, and the rate for HDPE natural bottles was 29.3% in 2018.
In total, the number of plastics combusted in 2018 was 5.6 million tons. This was 16.3% of all material combusted with energy recovery that year. Overall in 2018, landfills received 27 million tons of plastic. This means plastic makes up 18.5% of all waste landfilled in the United States.
Why Can't Plastic Bags Be Recycled Normally?
The materials that make up plastic bags are in most cases made from low-density polyethylene (LDPE) or linear LDPE resin. Some common examples of these items are grocery bags, bread bags, zip-top, and dry cleaning bags. The main issue when it comes to recycling these bags is that there is often contamination, as well as production practices, that make these materials hard to recycle.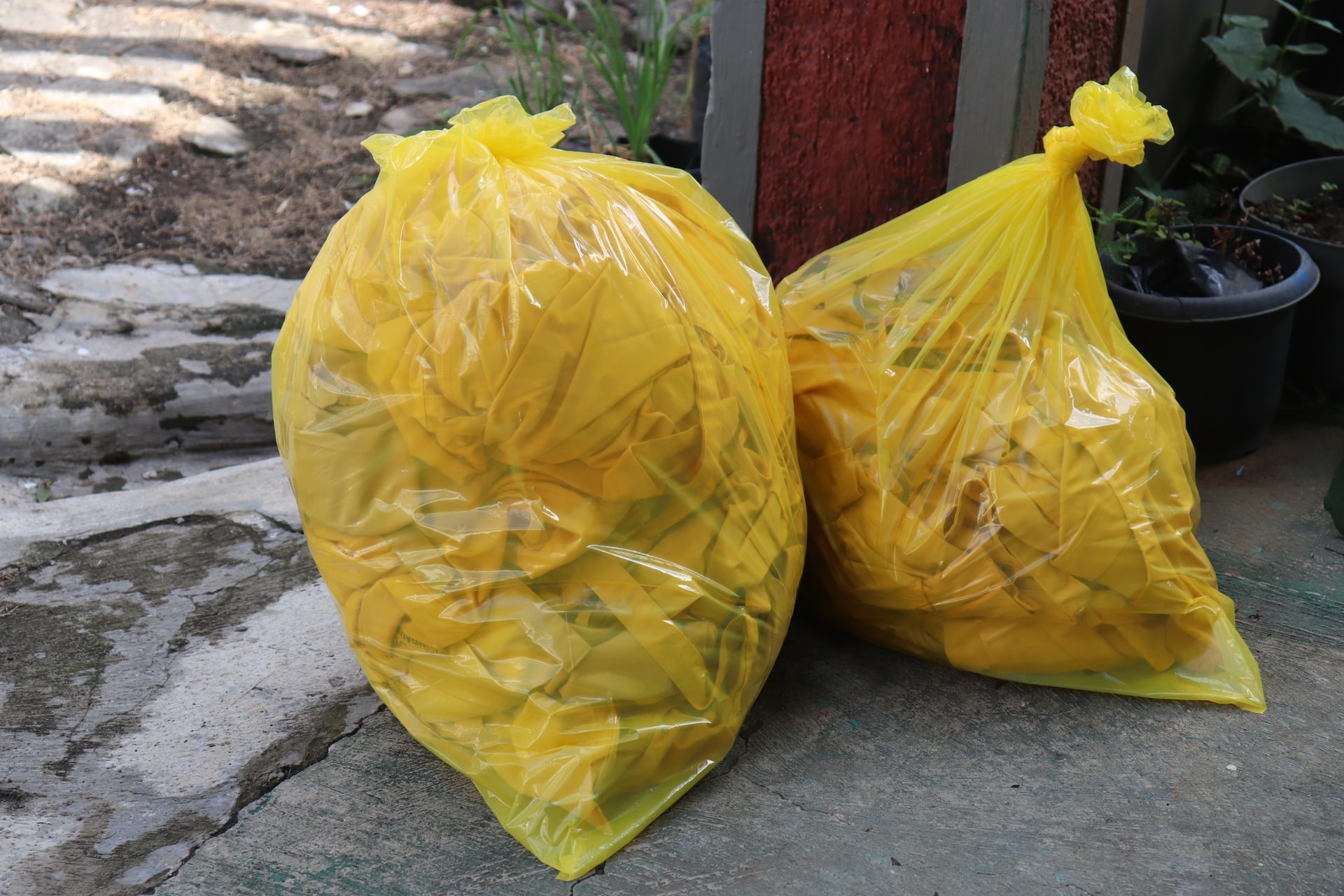 Nearly 60% of all plastic bags are pigmented. Many of these plastic bags are also a blend or are coextruded from two or more pigmented resins. These resins create issues when trying to remanufacture the product itself. Additionally, many plastic grocery bags contain contaminants that make the re-manufacturing process difficult. Examples of these contaminants can include food waste, receipts, and non-plastic residue such as oils.
Where Do Plastic Bags End Up If Not Recycled?
If plastic bags are placed in your regular recycling pickups, there aren't very many areas where they can end up. Unfortunately, in most cases, the plastic material will be sent to a landfill for disposal. This can create an immense negative impact according to the Degradation Rates of Plastics in the Environment, a publication posted by the Department of Chemistry & Biochemistry, at the University of California. In this publication, it's found that plastic LDPE bags can take up to 1,000 years to decompose naturally in a landfill.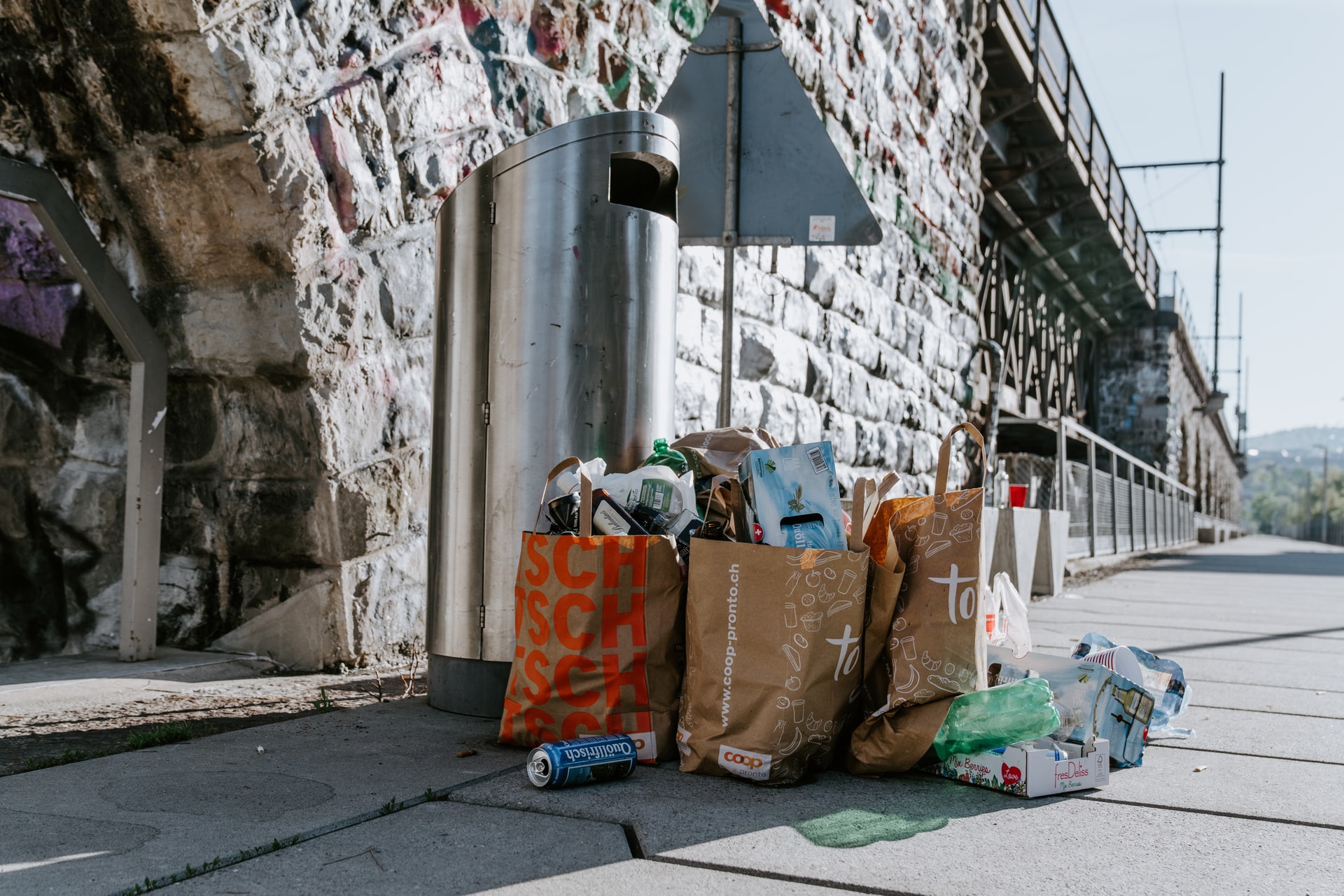 In some cases, these plastic bags can be used in the manufacturing of concrete through a kiln burning process as an alternative. This is one of the best alternatives for businesses faced with a large influx of plastic bags through the collection or other practices.
So how can you make sure your plastic bags don't end up in landfills or burned in a manufacturing process?
How You Can Start Recycling Plastic Bags.
Although these kinds of plastic bags cannot be recycled through the normal recycling pick-up process, that doesn't mean there aren't options. Several organizations focus on collecting this type of LDPE plastic and ensuring it can be recycled. One example of an organization is How2Recycle.
How2Recycle allows you to find dropoff locations where you can bring your plastic bags to be recycled. Many of these dropoff locations are placed inside popular stores such as Walmart, Target, and more. All you have to do is make sure your plastic bags are clean and do not contain contaminants such as oils and food waste.
Start Recycling with Recyclops.
Our team at Recyclops makes it easy to recycle today straight from the convenience of your home. With our service, you know that your recyclables are going to a designated recycling facility and not a landfill. Learn more about where your recycling goes here. 
Depending on your location, recycling is as easy as putting all your materials in one or more bags (depending on how many you have) and putting them right on your doorstep or curbside. Your local Recyclops driver will be there to pick up your materials and ensure they arrive at the destination. And don't worry about making space for another bin, Recyclops bags or carts come with all our services and pickups come at your convenience. 
We want to make recycling easy and simple, and that starts with recycling on your schedule. 
Check Out Our Other Posts.