A Guide to Upcycling Your New Year's Eve Decorations
Check out our list of easy tips to make your New Year's Eve more sustainable this year. 
The holiday season is full of fun events and opportunities to celebrate the year with your friends and family. With all this celebration, however, comes with it a larger amount of waste thrown in landfills compared to the rest of the year. On average, Americans create 25% more waste during the holiday season from Thanksgiving to New Year's Eve. This extra waste equates to almost 25 million tons of extra waste which can end up harming the local environment if not disposed of properly.
Unfortunately, it can be hard to really understand the difference you can make just by making sustainable decisions when it comes to your celebration. A great example of this can be seen just by looking at wrapping paper alone. If every American wrapped three of their gifts using recycled paper, on average there would be enough paper saved to cover 45,000 football fields.
So when it comes to your celebrations this holiday season, how can you make a difference and ensure you're working to create a more sustainable environment? It can be as easy as sending one less card or using recycled wrapping paper to wrap your gifts. But what if you are looking to save some money as well as the environment this year? Upcycling might just be the perfect solution for you.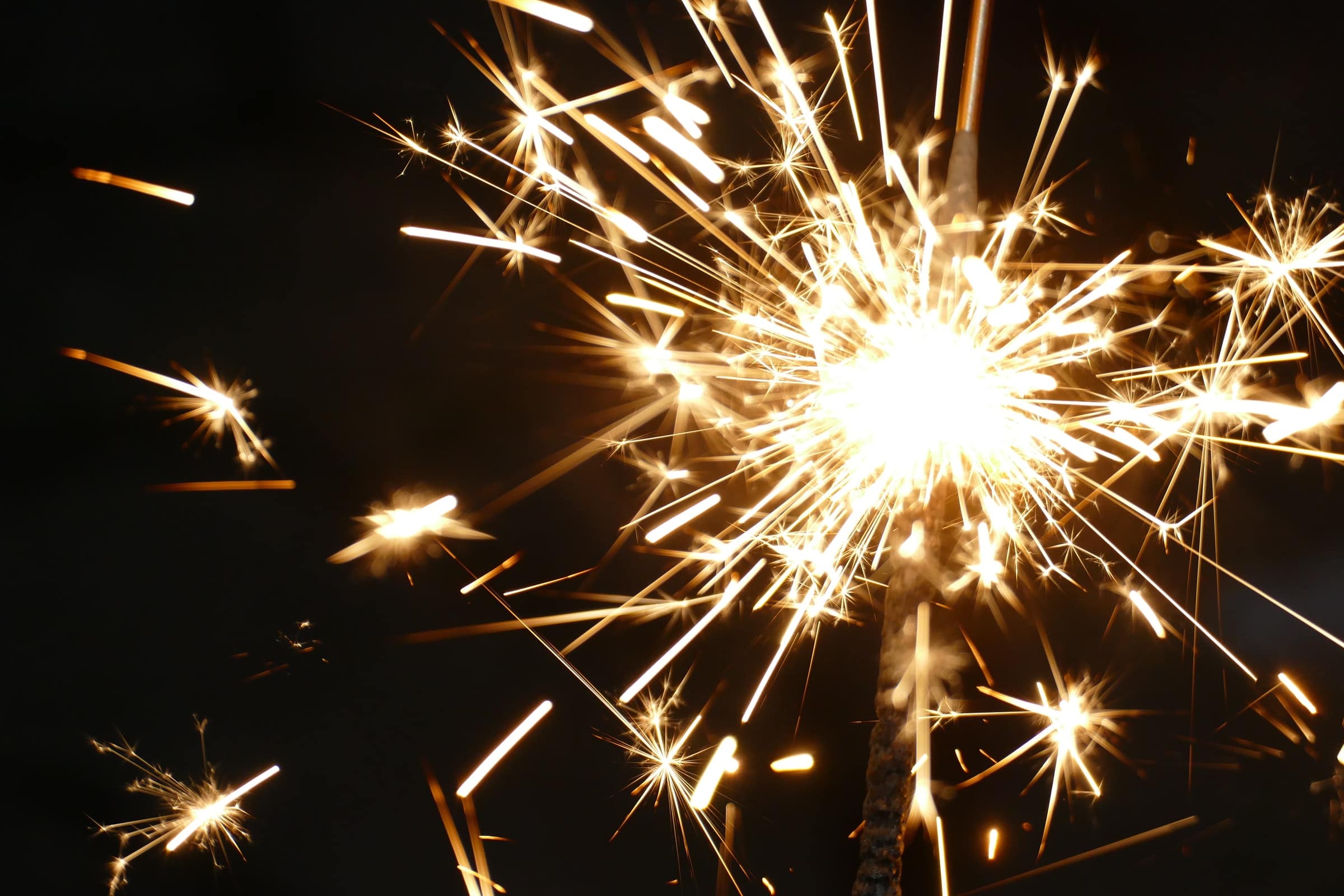 "A way designers can directly reduce the net volume of household solid waste entering the waste stream; and more broadly, net material volumes in the global product market."
This sounds very material-specific, but in general terms, this can be seen as someone choosing to re-use a material that would otherwise be thrown away, and turning it into something new and useful.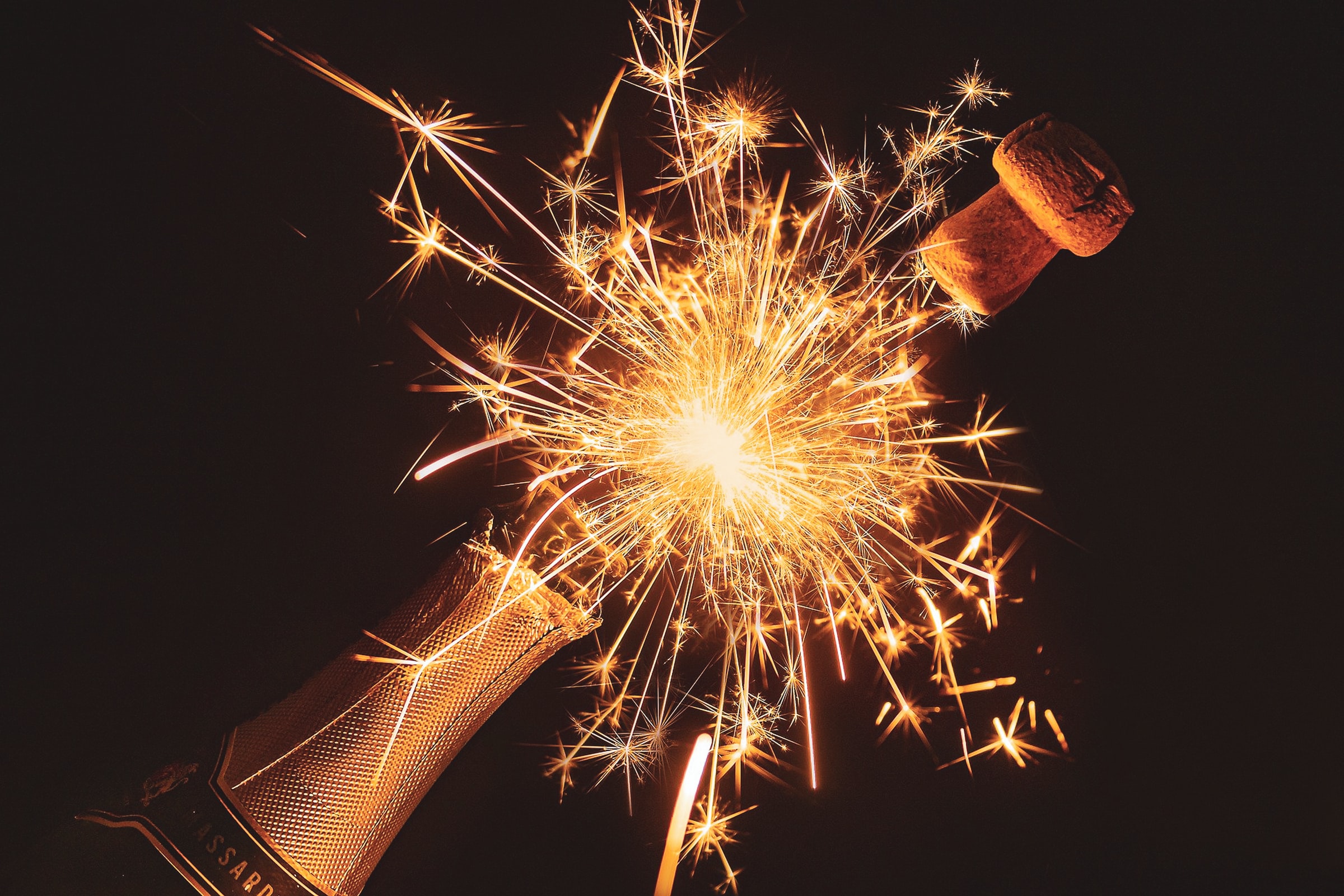 Upcycling Your New Year's Eve Decorations:
For some quick ideas for your own upcycled New Year's Eve Decorations, check out this list of our top three below along with a link on where you can find other sustainable New Year's Eve Ideas.
1) Turn Old Wrapping Paper Into New Year's Eve Confetti:
With all the gift-giving happening during Christmas, many are left with lots of torn-up wrapping paper and usually with no idea what to do with it. Why not shred up some of that paper to use as confetti to celebrate the arrival of the new year. Christmas wrapping paper is perfect for this as its bright festive colors are sure to create quite the spectacle.
2) Re-Use Your Christmas Decorations for Your New Year's Party:
Many Christmas decorations can easily be used to decorate your area for the next New Year's party. An easy way to make sure your decorations look great on both holidays is to think ahead. Pick more neutral colors when buying decorations such as silver and gold. Not only is this a great way to decorate but also saves you money since you won't have to decorate twice.
3) Double up on Your Invitations:
Most of the time you are celebrating Christmas with the same people you'd be inviting to your New Year's Eve party. Why not double up on your invitations by inviting everyone to both using the same card! This is a great way to save money while also helping out your local environment. To put it into perspective, if every American sent one less card each year there would be enough paper saved to fill a football field ten stories high, additionally saving 50,000 cubic yards of paper.
Looking for more tips on how you can have a more sustainable holiday season or lifestyle? Check out the Recyclops Blog here for weekly sustainability tips and guides.
Start Recycling with Recyclops.
Our team at Recyclops makes it easy to recycle today straight from the convenience of your home. With our service, you know that your recyclables are going to a designated recycling facility and not a landfill. Learn more about where your recycling goes here. 
Depending on your location, recycling is as easy as putting all your materials in one or more bags (depending on how many you have) and putting them right on your doorstep or curbside. Your local Recyclops driver will be there to pick up your materials and ensure they arrive at the destination. And don't worry about making space for another bin, Recyclops bags or carts come with all our services and pickups come at your convenience. 
We want to make recycling easy and simple, and that starts with recycling on your schedule. 
Check Out Our Other Posts.