The Benefits Of Recycling In Your Community

 
At the core of our values at Recyclops is transparency, and we want to make it easy for you to understand the benefits of recycling in your community.
Learn More Below:
The Benefits Of Recycling In Your Community.
The importance of giving back to the community is larger than ever with our continued push of being green and environmentally friendly. With so much information out there regarding recycling and why you need to be working hard to be green, it's hard to know exactly why. 
At the core of our values at Recyclops is transparency, and we want to make it easy for you to understand the benefits of recycling in your community. In this blog post, we will be touching on the different ways recycling can positively impact your community and how you can get started today! 
So what are the benefits? Let's find out. 
Reducing the Size of Landfills.
Landfills are commonplace around the world for waste disposal, especially as the waste we produce in our communities continues to grow. The largest contributor to landfills comes in the form of solid waste from businesses, schools, hospitals, and homes. Some examples of solid waste could be: 
Wood

Paper

Plastic

Broken Furniture

Glass

Grounded Cars 

Obsolete Electronic Products
Since most of these items can be or are non-biodegradable, they will sit in landfills forever, potentially poisoning the environment around us. That is why it is so critical for those who have the option to reduce what they send to landfills to take advantage of it. When you choose to recycle your products, you ensure that the material will not end up in a landfill but will go on to serve another purpose in the future. 
Learn more about where your recycling goes with Recyclops. 
Conserve Natural Resources.
When you choose to recycle your plastic or other recyclable materials you ensure that those materials will be used again. Many of the non-biodegradable waste is made with non-renewable materials. Since one day these materials are going to be limited, recycling allows for companies to re-use material. This is also seen with the growing trend of using recycled materials such as paper in mail or packaging.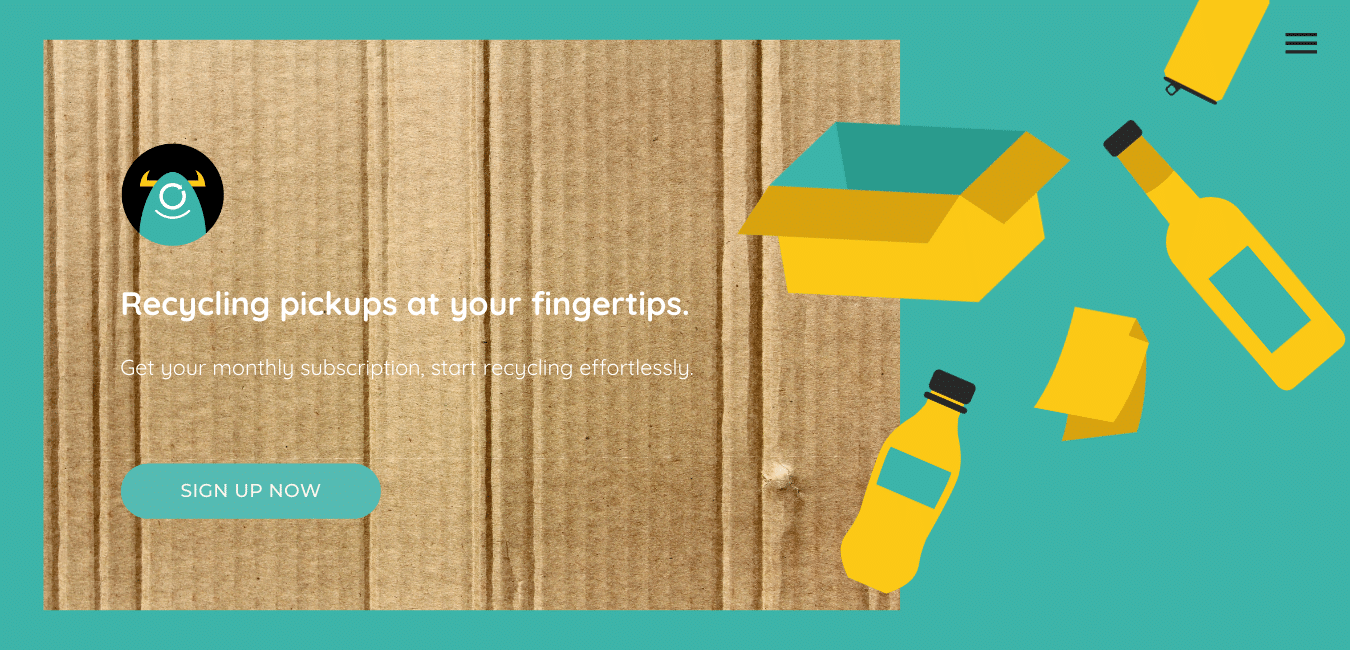 This is becoming common now for many large companies but it's really at the community level where the impact is seen. The more communities start to use recycled materials, the larger the motivation will be for companies to research new technology to make these processes more efficient and effective. Oftentimes already industries are given tax breaks or other incentives for using recycled materials in their production process. 
Curious about what can and can't be recycled? Depending on where you are, this could change what you can send to be recycled. Learn more about your location's recycling today. 
Employment Opportunities.
With growing motivation for companies to recycle as well as the overall environmentally-friendly trend, there are many new job opportunities in all types of industries. On average, for an area's waste management, it takes about 6-7 individuals, but thanks to the different processes of recycling it can take as much as 30 individuals to complete. 
From sorting through the materials to transporting them, bringing more crucial jobs to any community is a good thing and brings stability to so many different aspects of life.  
Recyclops offers those looking for opportunities with a great team as a driver to give back and make extra cash! Check out our drivers and what makes Recyclops so special. 
Reduces Greenhouse Gas Emissions.
When products and materials are recycled there is less energy involved thus lowering the amount of Greenhouse Gas emissions. This helps to reduce the amount of air and water pollution in our atmosphere and environment. 
This affects everything from the food we eat to the clothes we wear, the cleaner we can keep the environment the more healthy everyone will be. Greenhouse gasses are also the predominant cause of global warming, an issue that many countries are beginning to combat. Even with a 30% recycling rate that is equivalent to taking 30 million cars off the road. The potential here is huge and with just a minimal amount of effort, we can all start changing our environment for the better. 
So then why isn't recycling done everywhere and by everyone? 
Why Is It So Hard To Recycle In Some Areas?
Many people would love the chance to recycle in fact, 9 out of 10 people say they would recycle if it were easier. So what are the misconceptions about recycling that make people stay away from it? 
The convenience of trash cans over recycling bins

Paying a recycling service fee

Unsure about what is and is not recyclable

No space in/around the home for a recycling bin

Little faith that it ends up recycled
When looking at this list it's easy to see why someone would be thrown off by recycling, but thankfully now it's almost too easy to get started. 
Start Recycling With Recyclops
Our team at Recyclops makes it easy to recycle today straight from the convenience of your home. With our service, you know that your recyclables are going to a designated recycling facility and not a landfill. Learn more about where your recycling goes here. 
Depending on your location, recycling is as easy as putting all your materials in one or more bags (depending on how many you have) and putting them right on your doorstep or curbside. Your local Recyclops driver will be there to pick up your materials and ensure they arrive at the destination. And don't worry about making space for another bin, Recyclops bags or carts come with all our services and pickups come at your convenience. 
We want to make recycling easy and simple, and that starts with recycling on your schedule. 
Check Out Our Other Posts.  
Recyclops continues to expand its service offerings throughout the United States. Check out our locations as well as frequently asked questions for further information. 
Like what you see? Check out more posts on the Recyclops Blog. 
Share Your Story! 
Check out our Facebook or Instagram and tell us why Recycling is important to you and your community! 
If you have ANY questions, please don't hesitate to contact us!
Does Recyclops not operate in your location yet? Request for us to launch where you are!