8 Tips for a More Sustainable Christmas in 2021.
Check out our list of easy tips to make your Christmas more sustainable this year. 
With Christmas being one of the most popular holidays of the year, it's easy to be overwhelmed with things to do, and gifts to buy. Usually, before the holiday takes place people all over the world are rushing to make their Christmas as perfect as possible. However, when everyone is making their holiday decisions, something very important can be missed along the way. Often the largest thing that is missed when making these decisions comes in the form of waste. This waste can come from all sorts of areas, but largely is from things like un-eaten holiday food, used decorations, gifts, and much more.
With that being said, Recyclops has put together a list of quick and convenient ways that you and your loved ones can have a more sustainable Christmas this year. Don't worry though, these ideas won't take too much time or money from your Christmas and you'll be celebrating in no time. Find out more below.
1) Lower Your Holiday Food Waste:
One of the easiest ways to have a more sustainable Christmas comes when you are choosing what you eat. Whether it's Christmas dinner or morning brunch, choose the correct amount of food for the number of people you plan on serving. Not only will you help out your wallet by buying less food, but this will decrease the amount of food you have to throw away.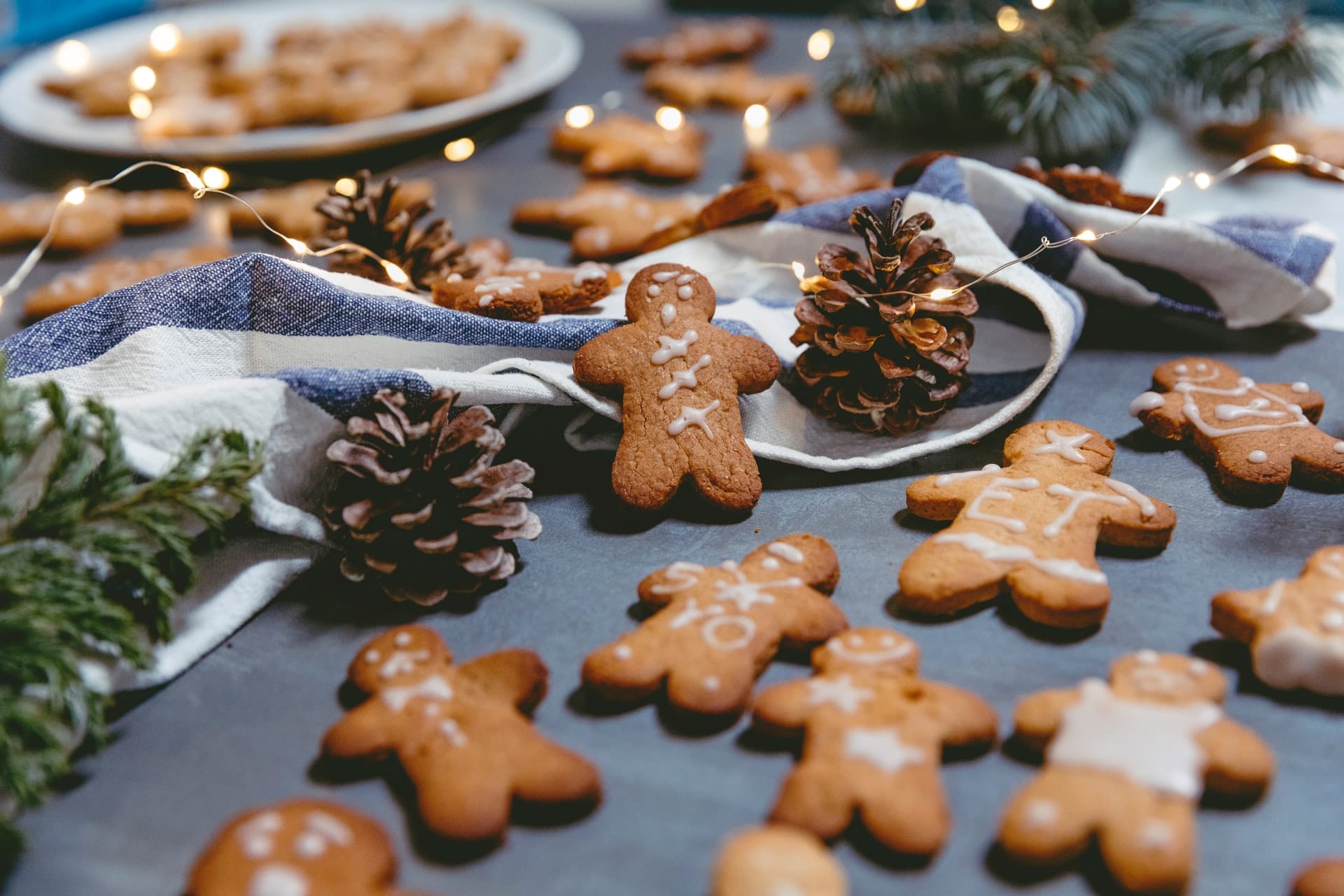 Additionally, donating food to your local food bank is a great way to clear out your non-perishable food while helping those in need.
2) Donate Instead of Gift:
Dreading having to ship gifts long distances? Why not donate instead of buying this year and give back to a charity or local organization that your loved ones care about. This is a fantastic way to ensure no one's gifts get lost in the mail this year, as well as ensures your gift will continue to give back for years to come.
3) Re-Use Your Christmas Wrapping:
Re-use extra wrapping paper from last year's Christmas and skip buying new this year. Wrapping paper is the most popular single-use item bought over Christmas and serves a very important purpose. However, oftentimes you are left with way too much wrapping paper and are forced to throw it out. This year is a great opportunity to not only buy less but also to keep your leftover wrapping paper for next year.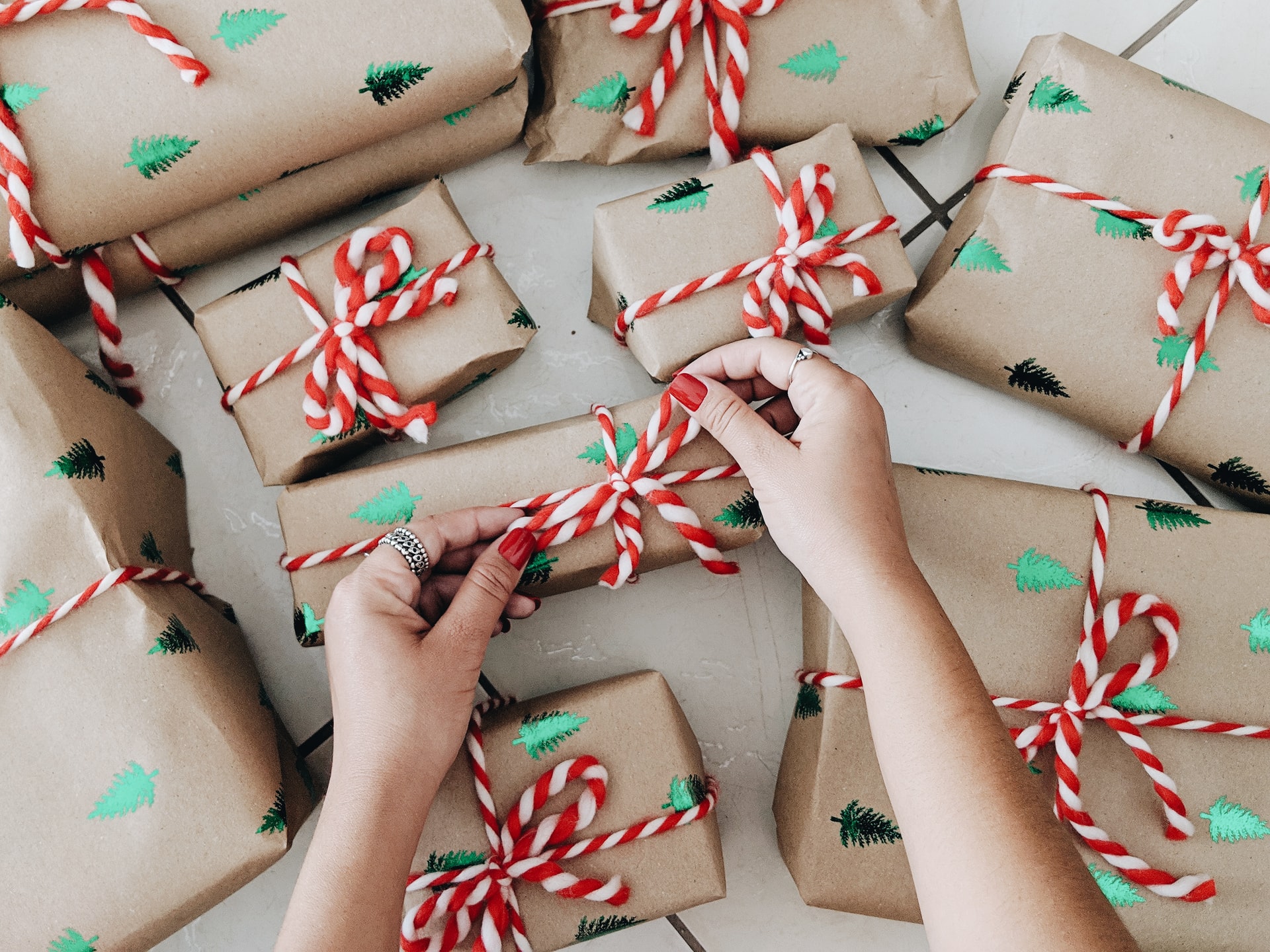 Want to be even more sustainable? Use recycled or sustainably created wrapping paper. This can be a little more costly in some cases but will lower your carbon footprint in the long run.
4) Choose Your Tree With Care:
Trees are some of the most important types of life on the planet. To live a more sustainable life, choosing your tree with care during Christmas is a great way to start. When choosing your Christmas tree, try to go natural first through a local tree farm, or a tree potted by a local business. This eliminates the need to buy a plastic single-use tree that will end up in a landfill, harming your local environment.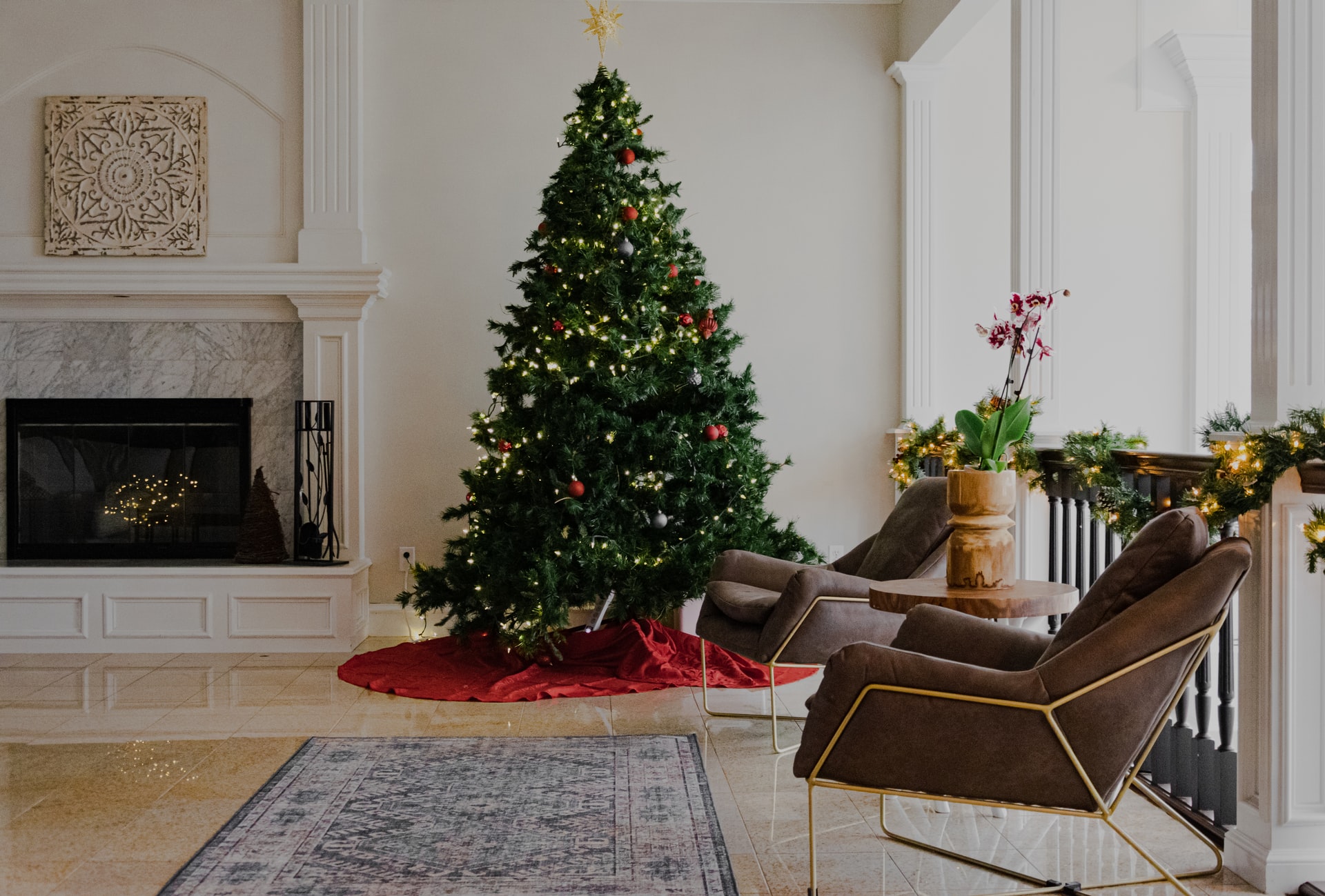 If a local tree isn't an option for you, try decorating your tree with homemade or thrifted decorations, and most importantly, use your tree again next year!
For all your Christmas goodies, from food to decorations, try shopping local first. Shopping local is a great way to support your local economy and decrease your carbon footprint. Shopping at your local businesses will not only make other people's Christmas brighter but will ensure the things you buy are of higher quality and fresh for all your loved ones to enjoy.
6) Give Your Gift a Personal Touch:
Looking to create a more personal touch for your gifts this year? Why not give your gifts a personal touch by creating them yourself. This is a great way to learn some new crafty skills while showing your loved ones how much you care. You can start by making something easy like a Christmas card or challenge yourself by creating something bigger!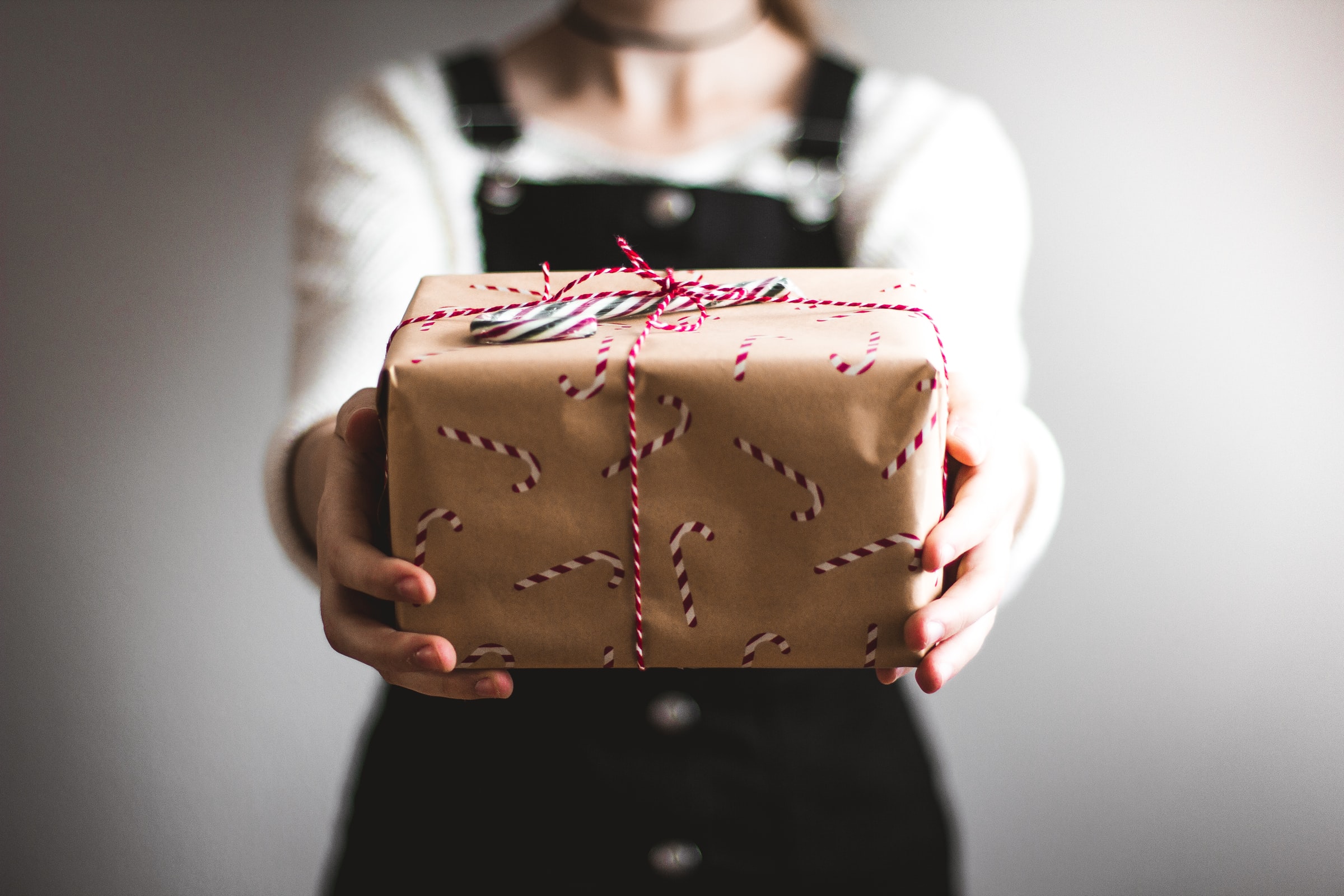 Not only will your loved ones be impressed, but your efforts will go toward creating a more sustainable environment in your community.
7) Thrift Your Christmas Gift:
Have a loved one who enjoys vintage or thrifted clothing? This is a great way to give items a new life while giving a gift your loved one can connect with. Not only will the money spent be put back into the local economy, but this will save material that would have been used on creating something new.
8) Send Eco-Friendly or Plantable Christmas Cards:
This year's Christmas cards don't have to come with a price, why not buy a more sustainable option this year. You can choose from eco-friendly cards made from recycled or sustainable materials at your local shopping center. Additionally, you can now buy plantable cards which can serve multiple purposes later on. Send a plantable card to your loved ones with a special message that can then be planted.
Additionally, some companies will even plant a tree for every card purchased, which is a great way to give back to the planet and the environment.
For more easy and convenient tips on living a more sustainable lifestyle, check out the Recyclops Blog for weekly posts.
Start Recycling with Recyclops.
Our team at Recyclops makes it easy to recycle today straight from the convenience of your home. With our service, you know that your recyclables are going to a designated recycling facility and not a landfill. Learn more about where your recycling goes here. 
Depending on your location, recycling is as easy as putting all your materials in one or more bags (depending on how many you have) and putting them right on your doorstep or curbside. Your local Recyclops driver will be there to pick up your materials and ensure they arrive at the destination. And don't worry about making space for another bin, Recyclops bags or carts come with all our services and pickups come at your convenience. 
We want to make recycling easy and simple, and that starts with recycling on your schedule. 
Check Out Our Other Posts.