7 Creative Ways to Recycle Plastic Bottles
Check out these great ways that you can start creatively recycling your old plastic bottles here. 
But for those looking for a more creative way to start on their sustainability journey, upcycling might just be perfect for you. But what is upcycling and how can it help you reduce your plastic waste in a sustainable way?
Upcycling refers to taking plastic or any other recyclable material and turning it into something new without sending it through the recycling process. You can upcycle everything from plastic bottles to scrap metal, and the only thing holding you back is your imagination.
That being said, at Recyclops we are constantly looking for ways in which we can better support our customers to live a more sustainable lifestyle. That's why we have put together this short list of interesting ways that you can start upcycling plastic bottles from the comfort of your own home.
Check out these 7 creative ways you can recycle your plastic bottles into something new.
7 Creative Ways to Recycle Plastic Bottles:
1) Reuse Your Plastic Coffee Creamer Containers for Snack Storage:
Looking for a creative way to recycle your plastic coffee creamer bottles?
Why not try filling the old containers with your favourite small snacks for the easy ability to pour! Snacks like nuts, small crackers, and candy are all great options and additionally, you won't have to worry about buying any expensive plastic containers for storage!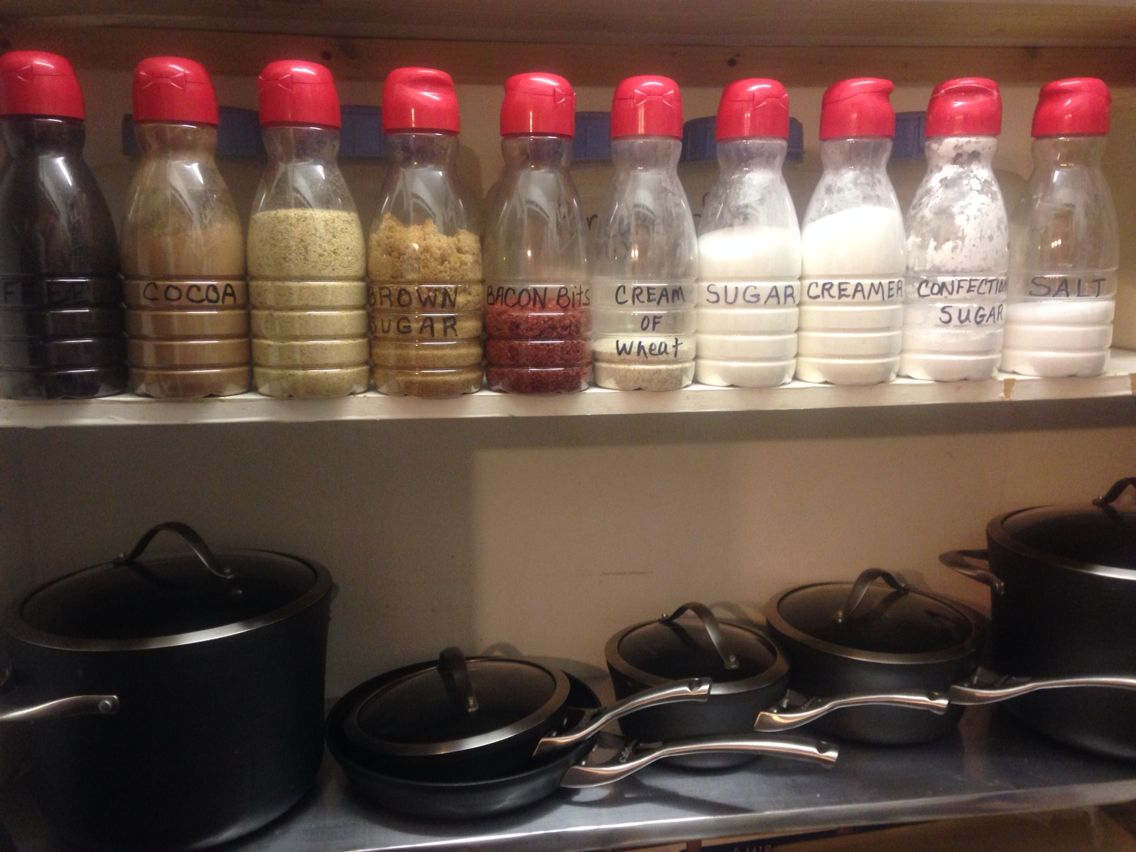 2) Make a Plastic Bottle Planter:
Looking to start working on your green thumb?
Or do you just want to have access to fresh herbs or other small plants? Why not upcycle your old plastic bottles into small planters. Depending on the size of the bottle you are using you can plant a variety of different small plants such as basil, flowers, or cacti!
Follow these simple steps to get started:
Cut out the bottom third of a 2-liter bottle.
Paint the bottle white or the color of your choice.
Fill the bottle with seeds and soil.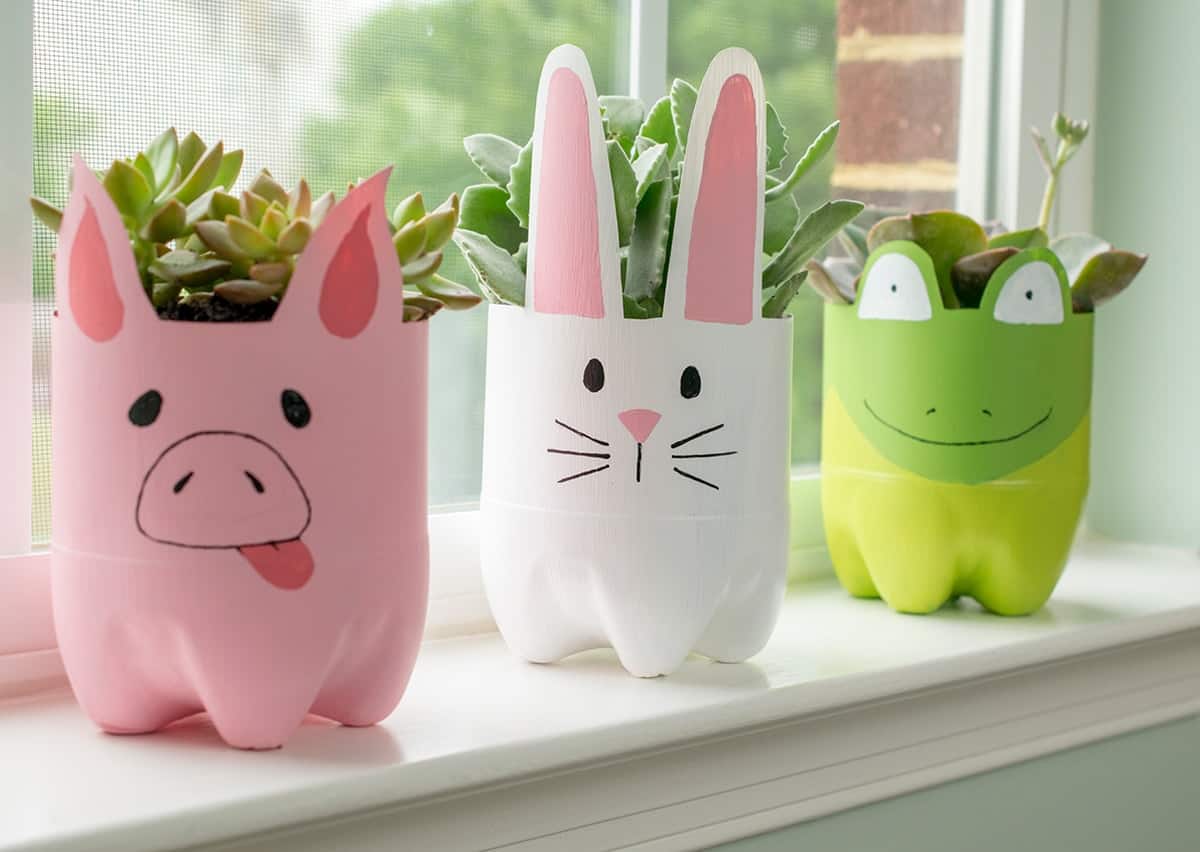 3) Start a Herb Garden With Empty 2-Liter Bottles:
If a small planter isn't your style why not upcycle your empty 2-litre bottles into a herb garden. You can follow these steps to create your own herb garden with six empty bottles.
Remove the label from the bottle and clean the inside.
Take a sharp object and poke drainage holes in the top third of the bottle.
Poke a hole in the side of the bottle about halfway down.
Wrap a piece of paper around the bottle.
Take a marker and trace a cutting line around the bottle.
Cut along the bottle on the line.
Flip over the bottle top and insert a strip of fabric.
Make sure the fabric is in contact with the soil.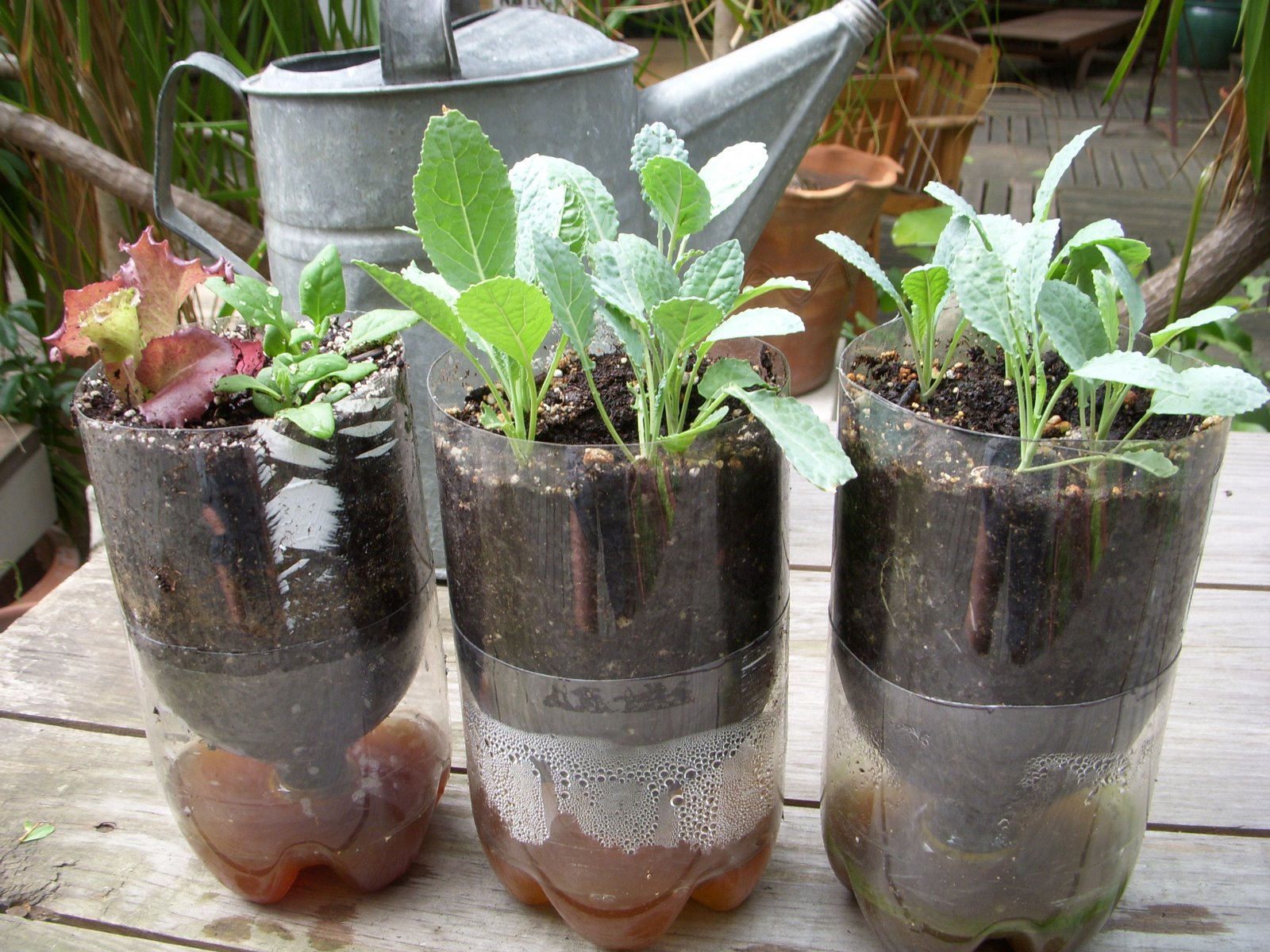 4) Make a Beach Bucket From Laundry Detergent Containers:
Got a pileup of old laundry detergent bottles? Save them for your next trip to the beach by turning them into a new beach bucket! Simply cut the bottom third of the laundry detergent bottle to create the perfect scoop for your next sandcastle. This is also great as when you remove the label they stay colourful and bright so you won't ever forget it before your beach trip!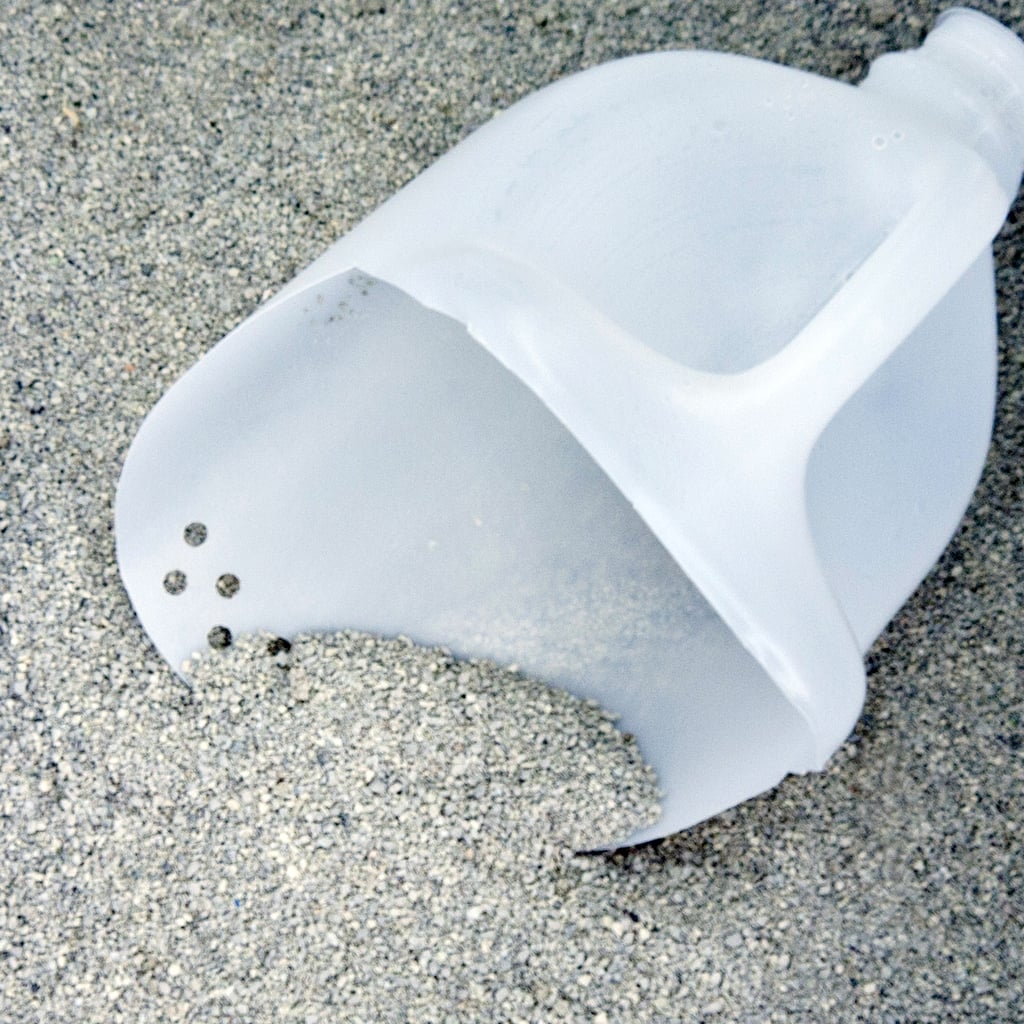 5) Reuse Soda Bottles by Creating a Vertical Garden:
For those wanting to double down and create their own private vertical garden, this is perfect for you. Plastic bottles are perfect for those needing storage for a variety of plants both decorative and functional. This kind of vertical garden can be placed almost anywhere if you have some blank wall space that has access to sunlight and can be easily watered. Check out this guide on how to build your own upcycled vertical garden here.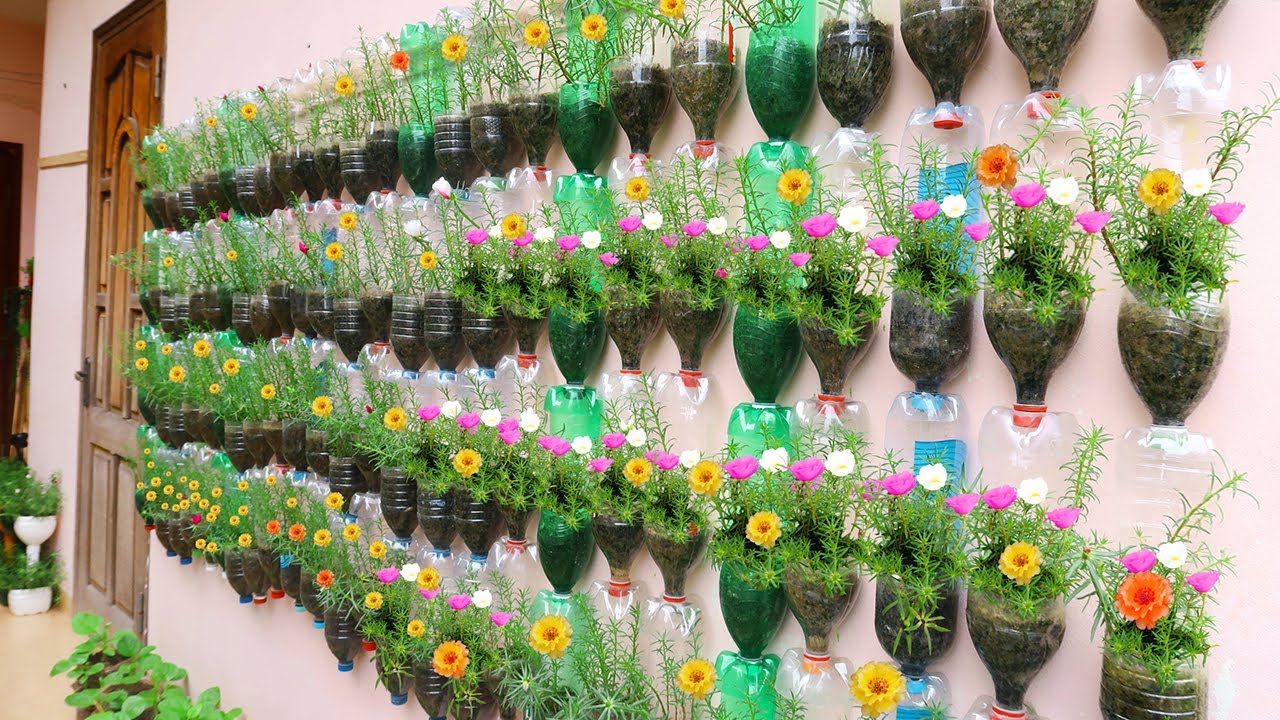 6) Reuse Plastic Bottles to Make a DIY Sprinkler:
Why not turn your old plastic bottle into a new way to water your garden or lawn? Most 2-L bottles can attach to the common end of an outdoor hose so it's easier than you think! All you have to do is Simply poke holes in a 2-litre bottle and you've made it happen. You can also recycle ballpoint pens that no longer work for a more effective sprinkler.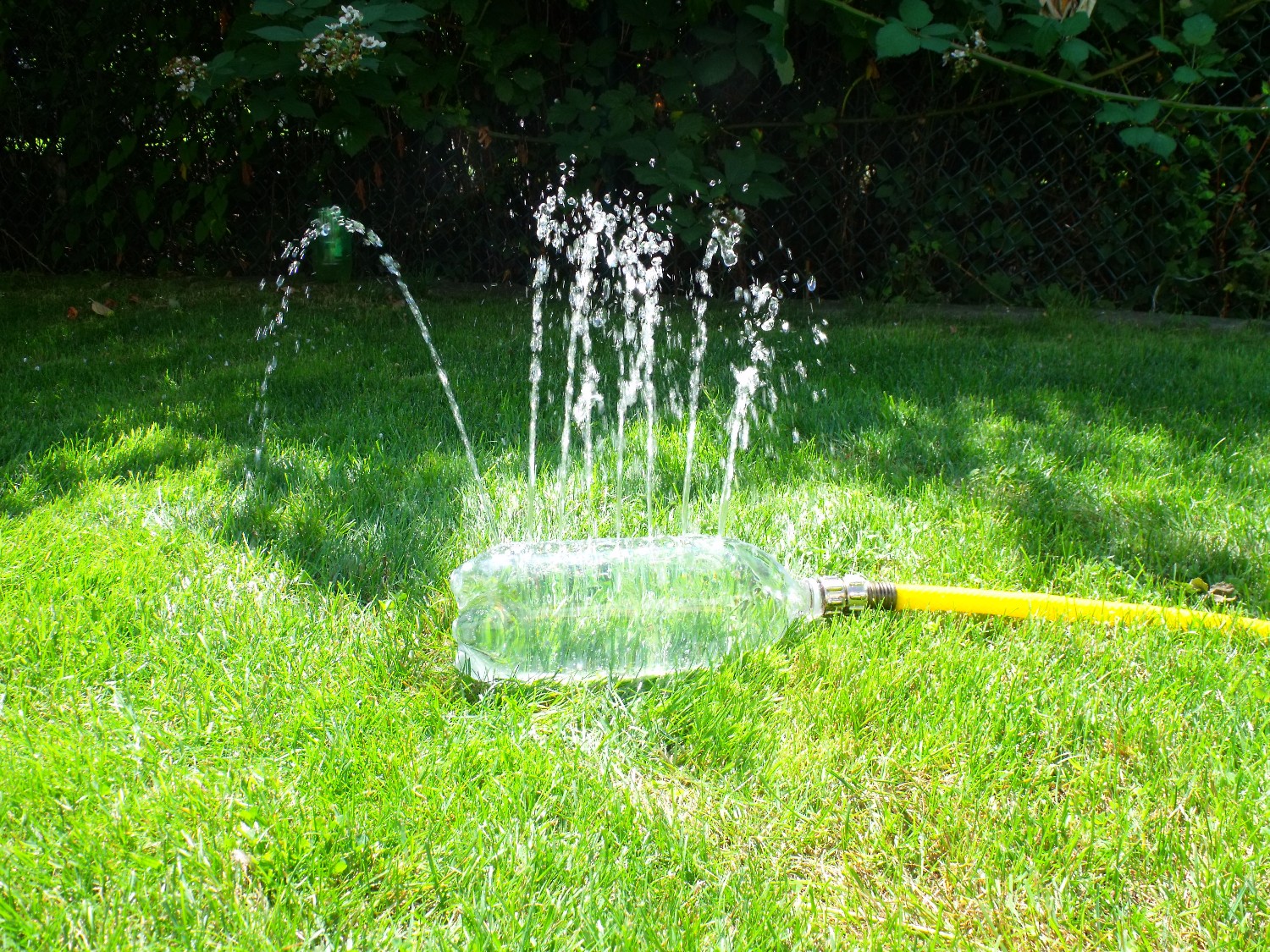 7) Create a Piggy Bank Made From a Reused Plastic Bottle:
Looking to save some money for your next special purchase? Why not turn your old plastic bottle into an upcycled piggy bank to store your change. Check out
this post
on how to create your own upcycled piggy bank easily from your own home today.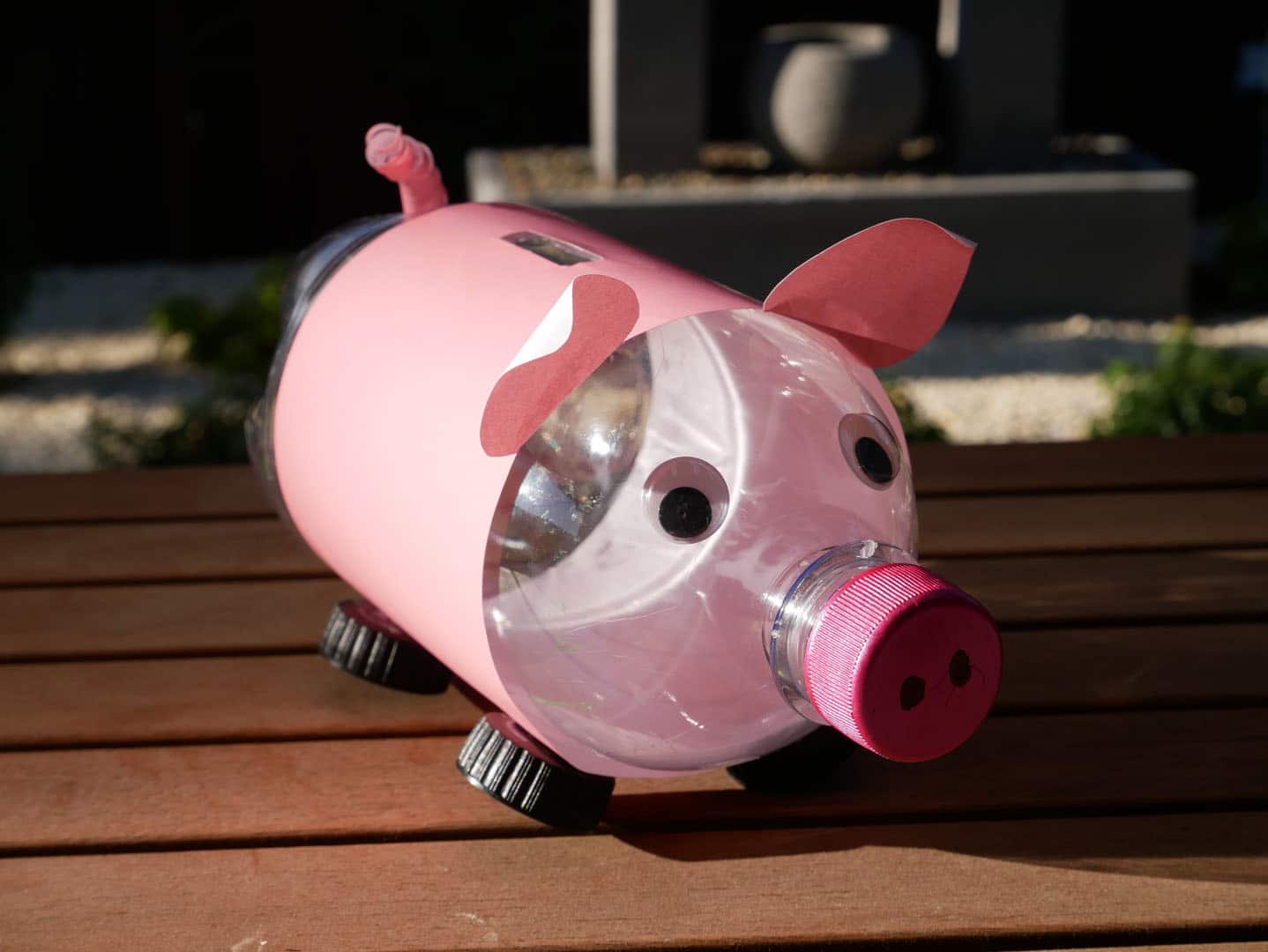 Start Recycling with Recyclops.
Our team at Recyclops makes it easy to recycle today straight from the convenience of your home. With our service, you know that your recyclables are going to a designated recycling facility and not a landfill. Learn more about where your recycling goes here. 
Depending on your location, recycling is as easy as putting all your materials in one or more bags (depending on how many you have) and putting them right on your doorstep or curbside. Your local Recyclops driver will be there to pick up your materials and ensure they arrive at the destination. And don't worry about making space for another bin, Recyclops bags or carts come with all our services and pickups come at your convenience. 
We want to make recycling easy and simple, and that starts with recycling on your schedule. 
Check Out Our Other Posts.